■ From Twitter

We have posted a notice regarding our response to fraudulent activity.
Please observe the terms of use and enjoy "Uma Musume Pretty Derby". https://t.co/PdgdeyCEr6#horse girl #Game Uma Musume

— Uma Musume Project Official Account (@uma_musu) August 9, 2022


Dealing with fraud

2022.08.09 12:05

We will guide you on how to deal with fraudulent activity.
So that players who are using the game correctly can play with peace of mind,We will further strengthen our response to fraudulent activities.

Acts such as using external tools and sharing accounts with multiple people, etc.Accounts that violate the terms of use will be suspended.
We hope that you will continue to enjoy "Uma Musume Pretty Derby" while observing the terms of use.
Announcement of the end of Maclar wwwwwwwww
finally 😘😘😘😘😘
Summer Ban Festival Kita━(゚∀゚)━!
too late to respond
Maclar Jumpy Shiba 🥕
It's about sage, so it's not macro
I'm about to crush the umapyoi checker
↑ Shiba
The circle leader honestly looks like a macro so I laugh when it's erased
Is it a game that is played illegally?
You're an idiot for playing Uma Musume without using macros
↑Isn't it stupid to do it by cheating?
This is a game where you buy macros to play
1 Training takes 1 hour, so it can't be helped…
Don't turn away from the fact that you can't do it without using external tools😡
There is also a problem on the side of time-wasting games 🥺
I used to use a tool in the past, but even that became tiresome, and I didn't train for 2 months.
Uma Musume's sales would be terrible if all the high-ranking Maclars were banned at once.
There is no way to erase the best customer
↑ Well, well, well… 😏
I had a heavy charge McLaren BAN in Granblue
If you leave it alone, it's not illegal
Is kizuna safe because it's not a macro?
It's manual after all
↑ Stop interfering with internal data
Cruz was the one who avoided it.
Saige has released a video on how to detect fraud
https://www.youtube.com/watch?v=zEocFQuliVI
With this, you can immediately detect Maclar, who obviously has a strange play frequency…
The question is why haven't you done it before?
Because it is supervised learning, I think that the data of cheaters is necessary
Now that we have all the data, we can start hunting.
Why is the summer ban festival so late?Maybe it's because we finally have enough data
I think I will do this regularly from now on.
Hmm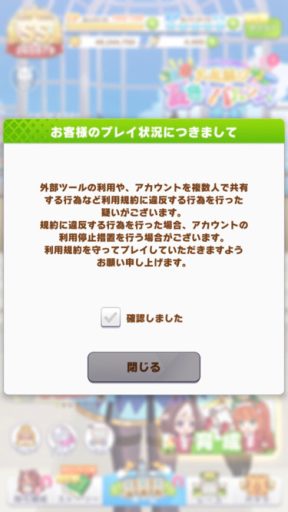 Saige's Favor
You're really incompetent if you can't get one ban
From that point of view, the best thing would be for them to keep charging for healthy play.
Isn't it bad to share dirt instead of duplicate dirt? why?
Is there any benefit to sharing an account with multiple people?
Using by multiple people means buying and selling accounts in Soshage language.
In short, it means that the person who buys and sells accounts will be banned
It's because Macro's excuse is "I took turns with my friends"😘😘😘😘
You don't have to release it like this, so I want you to ban it quietly.
I don't want to even recognize the existence of cheaters.
It's an exchange I've been doing since the time of Granblue
Collect jewels from cheating accounts and distribute them to everyone
---
Wow oh oh oh! The purge begins!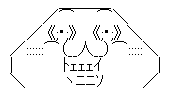 Macros were a hot topic in the beginning, but they were still there.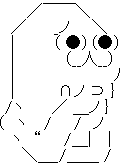 Uma Musume Cinderella Gray 8 (Young Jump Comics)

Release date: 2022-08-19
Manufacturer:
715
Category: Books
Sales rank:
See details at
[ Exclusive]"Uma Musume Pretty Derby" WINNING LIVE 07 (with Mega Jacket)

Release date: 2022-08-17
Manufacturer:
2530
Category: Music
Sales Rank: 64
See details at
Shadowverse EVOLVE Collaboration Pack "Uma Musume Pretty Derby" Box

Release date: 2022-10-01
Manufacturer: Bushiroad
7400
Category: Toys
Sales Rank: 204
See details at