■ From Twitter

Multiple people send information that only 1/8 of the status after 1200 is reflected in the race
↓
If this were true, 1600 spi would be equivalent to 1250 spi
↓
If the difference is only a margin of error, then rather than Grand Live, which only has a maximum of 400 SP, isn't it better to use Meicura, which allows you to have more skills?become

you're lying saige

— Salad (@homosarada) August 24, 2022

[About basic abilities over 1200]
Stats over 1200 seem to have less impact on Uma Musume during the race㊙️

Rather than forcefully raising the speed to 1600 in the grand live scenario, there may be situations where it is better to increase the stats evenly at the climax 🤔#horse girl #Grand Live pic.twitter.com/VQVMkGaeqU

— Uma Musume Strategy Group @ God Game Strategy (@umamusume_kami) August 24, 2022

Even though the upper limit was released in the new scenario for Uma Musume management, I think that if you don't honestly admit that you were fraudulent with 1250 and correct it, it will really flare up to the point of rioting. This kind of case is too rare in Soshage, and I thought it should be described in Light Halo and Tachyon gacha instead of Help. Well, it's not a level of mitigation, but w

— Ash hair human (@oikomi_daisuki) August 24, 2022

Setting aside whether or not the uncapped numbers are accurate from 1600 to 1250 speed, it is a fact that it clearly contradicts the developer interview of Uma Musume Magazine. I tweeted because I thought it would be strange to play Maycra for a year rather than a new scenario. pic.twitter.com/iXJ4XZztcM

— Ash hair human (@oikomi_daisuki) August 24, 2022

Uma Musume petit flames roughly like this
In the new scenario, the stat limit is increased from 1200 to 1600
↓
It turns out that the effect obtained in the race is 1/8 for the upper limit release of 400 (actually 1250)
↓
Real 1250 is trending
↓
People who paid for Sapoka, which can be said to be essential for the new scenario, are furious

— Karen @ (@Kqreh_) August 24, 2022

The real problem with 1250 is that it's not 1600 = 1250, it wasn't explained at all at Paka Live & 3 hours after the gacha started, I added it to the help, misunderstanding the specs of the new gacha and charging me.

— Miscente @ Uma Musume (@ Uma19990101) August 24, 2022

It turns out that it is actually 1250, and it is flooded with criticism mainly from the group that pulled the gacha
↓
It is difficult to modify large portions of internal data immediately
↓
Corrected after a while, the new scenario becomes a human rights scenario
↓
The layer that did not draw the light halo and tachyon after the gacha period was severely criticized
This is the worst possible scenario#horse girl

— People in Octane 🎋 @ 3 color uncle (@saigenoinu1) August 24, 2022

Is the speed 1600 only 1250 real?Seriously… it's too much of a scam
If this is true, it's the end of Uma Musume…
After 1200, the step-up is halved, so even if you actually raise it by 800, it's going to be 50, so it's crazy 😰 Spiry green ◎ The following…
I will seriously request a refund and retire.

—goriman21 (@goriman1986) August 24, 2022

Even if you increase the speed to 1600, it's actually 1250 and it's already a scam

Let's just show strong numbers and make them think that they won't get stronger unless they're in a new scenario, and make them pull the gacha.
Even if it's 800 stages, it's dangerous because it's too crazy for management to have one green skill.

Congrats to those who have the throne 🎉#horse girl

— Sakkazaka 🐏🚑🌸🧪 (@ani_soccer22) August 24, 2022

Whether it's Granblue or Uma Musume, people who say "Saige is a god!"
It's up to you whether or not you have to pay for it, but you should play the game thinking "I'm a sage, so I might do the same thing again" in the corner of my head.

— Kururugi (@karma_000601) August 25, 2022

The status 1/8 of breaking the new scenario limit is a scam
Let it pile up to 2000, and 1250 is garbage
You mean you've been doing make-up for half a year already?
Let us do a new scenario that we've been looking forward to for half a year Saige
Do you want me to train the make-up guts of Ste 1200 All for half a year?Even I who took the throne is withering#horse girl

—fright (@watashiwokousie) August 24, 2022

If speed 1600 was 1250#horse girl pic.twitter.com/tkvtKd0VYX

— Rupert (@rupatoburogugat) August 24, 2022



I'm glad I stopped pouring money into it.
This is truly a pity for the serious people
I'm doing this seriously…
I'm glad I kept my distance, Uma Musume
Chanmi is already impossible except for those who can keep spinning the gacha
I'm in despair
this is…
Games sometimes teach us about the harshness of society lol
I haven't played Uma Musume, but if I pass a certain level, it's going to be a haribote number, right? It may be inflation prevention, but it's sad that the effort is not reflected as it is.
awesome w
Is this happening w
What do the numbers mean?
I'm just worried about this…
Even if I didn't play Uma Musume, I somehow understood why everyone was exhausted
---
here we go! You can break through the upper limit of the status in the new scenario!then guys
Spin the gacha for the new scenario and train a horse girl who can break through the upper limit!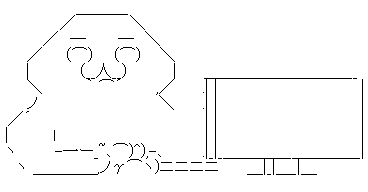 e? Who said that breaking through the upper limit will make you stronger?
Are the numbers just getting bigger? If it gets stronger by the numbers, it will cause inflation, right?It's natural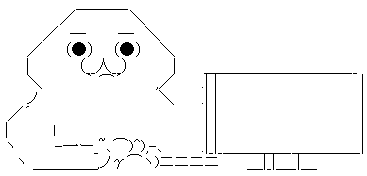 What is breaking through the upper limit… horse girls are getting more and more lost…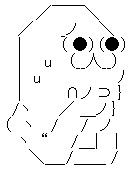 [ Exclusive]"Uma Musume Pretty Derby" WINNING LIVE 08 (with Mega Jacket)

Release date: 2022-09-28
Manufacturer:
2530
Category: Music
Sales Rank: 25
See details at
Uma Musume Cinderella Gray 8 (Young Jump Comics DIGITAL)

Release date: 2022-08-19
Manufacturer:
680
Category: Digital Ebook Purchases
Sales rank:
See details at