Through a press release, Ubisoft wanted to know the results of the first quarter of the financial year 2018-2019, which has been a new record for the French-Canadian company. The publisher reported sales totaling $ 466 million, and a peak of 88.8% in net reserves, well ahead of quarterly expectations.
"We set a record in the first quarter that exceeded our expectations. This achievement was due to the constant growth of our catalog, which recently confirmed the growth profile of our company and the success of our digital transformation, "commented Ubisoft CEO Yves Guillemot.
On the percentage of turnover per. platform, highlight the first position of PS4 with 38% of the total number, followed by PC with 24 per cent. Xbox One with a 22% y Nintendo Switch with 5 per cent. As for the previous quarter of the exercise, PlayStation 4 suffers with a 6% loss, which goes to PC and Nintendo Switch. Distributed by region, sales remain at 45% for the US market, 35% for Europe and 20% for the rest of the world.

"Our teams continue with our strategic plan to strengthen our franchise. Assassin's Creed Odyssey and The Division 2 were well received at E3 2018, confirming its full potential in a highly competitive environment. Our new creation, Skull & Bones, has also left a lot to be desired. good impressions because of its innovative gameplay that combines naval combat with a multiplayer experience, "added Guillemot.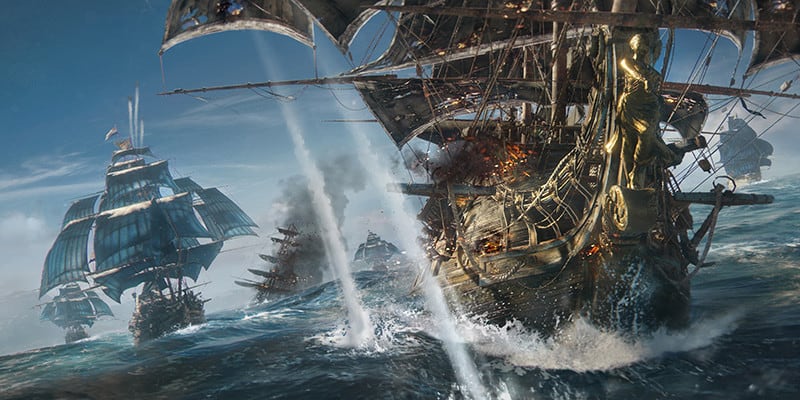 ---