About "SPY×FAMILY"

Saturday, October 8thThe broadcast start time of "SPY x FAMILY" was changed due to the extension of the broadcast of "World Table Tennis 2022 China", and many viewers complained that they could not watch or record.We deeply apologize for the inconvenience caused to the viewers who were looking forward to the broadcast.

We are currently considering rebroadcasting the October 8 episode.We will let you know as soon as the broadcast date is decided.

https://www.tv-tokyo.co.jp
"SPY×FAMILY" October 8th rebroadcast notice

We are pleased to inform you that the rebroadcast of "SPY x FAMILY" on Saturday, October 8th has been decided from 1:23 midnight on Friday, October 14th.We apologize once again to all the viewers who were unable to watch or record the broadcast due to the change in broadcast time.

In addition, rebroadcasts of TXN affiliated stations have also been decided, so we will also inform you below.

TV Tokyo Friday, October 14, 1:23 a.m. to 1:53 a.m.

TV Osaka October 15th (Sat) 11:00 am – 11:30 am

TV Aichi Friday, October 14, 3:35 a.m. to 4:05 a.m.

TV Setouchi Friday, October 14, 2:23 a.m. to 2:53 a.m.

TV Hokkaido Friday, October 14, 1:23 a.m. to 1:53 a.m.

TVQ Kyushu Broadcasting October 14 (Friday) midnight 3:28-3:58

https://www.tv-tokyo.co.jp
I reviewed TV Tokyo
It's too god-like w
As expected of our TV Tokyo!
Thank you for your flexible response!
TV Tokyo is serious about anime.
There's also a distribution now, so there's no need to make that much of a fuss
Did you succumb to Kramer?
apology in anime
No problem with ABEMA
It doesn't mean that it should be rebroadcast.Please do your best not to repeat the same thing next time.
---
To think that the TV station would go out of their way to apologize and even rebroadcast it
Because it used to be ignored
There's something deeply moving about anime gaining so much citizenship…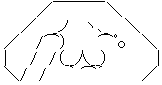 Some say it's okay to watch the broadcast
Some people get frustrated if the recorder doesn't have all the recordings… right?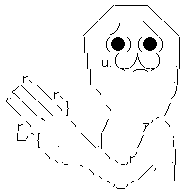 SPY×FAMILY 10 (Jump Comics DIGITAL)

Release date: 2022-10-04
Manufacturer:
502
Category: Digital Ebook Purchases
Sales rank:
See details at
"SPY×FAMILY" Vol.3 (no corporate benefits) [Blu-ray]

Release date: 2022-11-16
Manufacturer: Toho
6800
Category: DVD
Sales Rank: 705
See details at