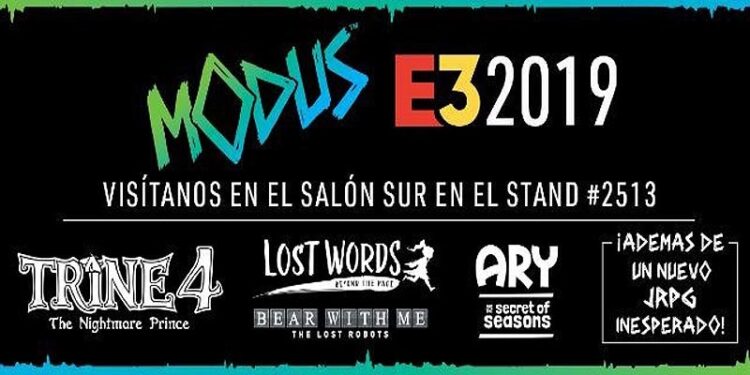 Game mode has today unveiled the titles that will take place at E3 2019, including those that include the anticipated action sequel and fantasy Trine 4: The Nightmare Prince, Lost words: Beyond the Page, Ary and the secret of the season, Bear With Me: The Lost Robots and a JRPG that has never been announced with a very ambitious visual apartheid effect.
Mode will present the five games, and visitors will be able to try four of them at E3 from Tuesday, June 11 to Thursday, June 13 in the South Hall area at booth 2513 of the Los Angeles Convention Center.
Step 4: The Nightmare Prince (Frozenbyte): Step 4: The Nightmare Prince is the latest delivery that will take the franchise Trine a nuevas cotas. The three heroes return to meet again to search for Prince Selius, a young nobleman who is intimidated and credited with intense atrocities. With the return to the so-called 2.5D style, the new game modes and the largest amount of content in a title of Trine until the date, Step 4 is the sequel to regaining the best from the franchise
Lost words: Beyond the Page (Sketchbook Games): Lost words: Beyond the Page is an evocative puzzle based on storytelling that develops on the pages of a girl's diary. In this profound story written by renowned game guide Rhianna Pratchett, players guide a writer in the light through the wonderful fantasy world of Estoria, a place where words have little power.
Bear With Me: The Lost Robots (Exordium Games): Visit the atrocities and atrocities in Paper City's recommended areas, and discover new characters and a deep story that unfolds in the events of the first three episodes of Carry over with Me in the new chapter before, The missing robots. Interrogators in the shadows, dialectical features and demanding puzzles are what they expect in Flint, Amber's brother, and the late detective Ted E. Bear as they take the evidence to solve an increasingly confusing and mysterious mystery.
Ary and the secret of the season (eXiin): Ary and the secret of the season is an award-winning adventure game that tells the story of Aryelle, known as Ary, on her journey through Valdi's great world. Ary becomes a winter guard and gains the ability to manipulate stations. You learn to control them and use them to defeat enemies, overcome obstacles and solve complex puzzles in your adventure for all Valdi.