UK Chart: "The Last of Us Part 1" Takes the Top Place, but Sales Volume is Half of "Saints Row" in First Week

According to Christopher Dring of overseas site GamesIndustry,It turns out that the remake version of "The Last of Us Part I" took first place in the first week of its release in the UK.Since this work is a remastered work and was not a large-scale launch, it seems to have won the first place "by a narrow margin".

Although the specific number of units sold is unknown, it is said that sales in the first week of "Saints Row", which was No. 1 last week, were about half.

Note that this sales data is for the physical version only and does not include the download version, Dring said. "Saints Row" dropped 80% in sales in its second week, dropping from 1st to 6th.

Read full text below
Barely number one, but half of Saints Row
explosion wwww
Not very good numbers…
"The Last of Us" is a PS5 exclusive, and "Saints Row" is a multi-development for PS5/PS4/XSX/XB1/PC.
As expected, even if you are a fan, if you ask me to pay the full price again?
The sales of the download version must have been amazing (earthquake
---
The Last Ass 1 is back on PS5!
The image is too beautiful, yeah yeah yeah! !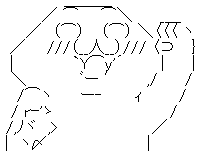 What? Isn't that a hot topic…?
Well, it's true that it's only available on PS5, so there aren't many people who can play it in the first place…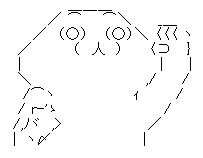 It's possible that many people were disillusioned with Part 2…
1 is really a masterpiece, so if you have a PS5 and haven't played it before, I urge you to do it.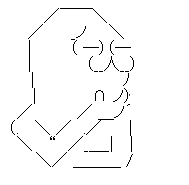 [PS5]The Last of Us Part I[CERO Rating "Z"]

Release date: 2022-09-02
Manufacturer: Sony Interactive Entertainment
7109
Category: Video games
Sales Rank: 57
See details at Amazon.co.jp
[PS4]God of War Ragnarok[Early Purchase Bonus]Dance Snow Armor (Armor for Kratos) / Dance Snow Tunic (Cosmetic for Atreus) (Enclosed)[Amazon.co.jp Limited]Item TBD[CERO]Rating "Z"]

Release date: 2022-11-09
Manufacturer: Sony Interactive Entertainment
7590
Category: Video games
Sales rank:
See details at Amazon.co.jp
[PS5]God of War Ragnarok[Early Purchase Bonus]Maishi Snow Armor (Kratos Armor) / Maishi Snow Tunic (Cosmetics for Atreus) (Enclosed)[Amazon.co.jp Limited]Item Undecided[CERO]Rating "Z"]

Release date: 2022-11-09
Manufacturer: Sony Interactive Entertainment
8690
Category: Video games
Sales rank:
See details at Amazon.co.jp