Techland has announced that the first Dying Light will now receive cross-game functionality in its PC version.
Using "the Epic Online Services solution", explains, "all PC players who use the Steam, Epic and GoG platforms, as well as all Windows, Mac OS and Linux users, can play together in cooperative mode".
This coincides with the release of Dying Light on the Epic Games Store. The game is available in two versions, the enhanced edition and the platinum edition, and until March 7, they will be the subject of a launch promotion with a 60% discount for the first and 70% for the second.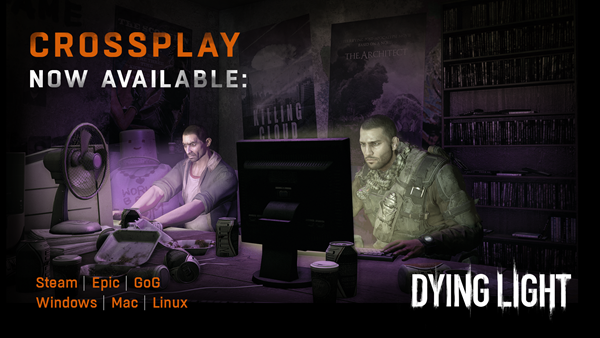 Since Dying Light was originally released in 2015, it continues to receive periodic updates with new content and improvements, as is the case with the inclusion of crossplay.
Its sequel, Dying Light 2: Stay Human, was released earlier this month for PlayStation 5, Xbox Series X/S, PlayStation 4, Xbox One, and PC, with a Cloud Edition for Nintendo Switch also launching even more. In its review, we say that it "fits together thanks to its formidable environment and systems, but also delivers the leaks caused by its accidental development".