from twitter

Shuichi Shigeno, whose representative works include "Initial D" and "Bari-Bari Densetsu"
Currently serializing the successor, "MF Ghost"
A popular work that will be made into a TV animation next year

However, due to poor health, it will be suspended…

[Apology for suspension of MF Ghost]

Thank you very much for your continued patronage of "MF Ghost".

Due to the poor health of the author, Shuichi Shigeno, we will be taking a break from Young Magazine No. 52 for a while.

We will inform you about the time of reopening in Young Magazine.

Thank you very much. pic.twitter.com/hl800udBtv

— New public road fastest legend "MF Ghost" official[TV animation decision](@mfg_ym) November 21, 2022

↓Comments at the end of the serialized magazine Young Magazine…

It's okay to cancel the MF ghost
Shige's teacher is too cute… pic.twitter.com/f3V4IM7de1

— Goto Swastika Homin (@ KOMIYAKAHOSW20) November 21, 2022

I've been sending out SOS…
After I finished Initial D, I drew various themes as I liked, but none of them became popular and was discontinued early.
Even if the editor told me, "It must be a car manga after all," and I was drawn, it wouldn't be fun and I wouldn't feel fulfilled.
please rest at ease
it's okay to rest
There is also a manga artist who took a break for about four years (laughs).
This is definitely a sick and broken system
What are you doing?
It's not unreasonable because it clearly didn't seem to be fun to write.
I just want to avoid the worst possible situation. It's going to be on hiatus for a while, so I'd like you to take a good rest.
I want you to take frequent refreshment vacations before you get sick.
Japanese don't rest too much
64 years old is close to retirement age if it is Lehman.
Well, it's going to make one or two things worse.
---
The feeling of continuing to draw reluctantly because what I want to draw doesn't hit
It's going to be hell…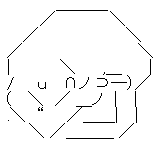 Weekly serialization is absolutely impossible at the age of 64
There will also be animation work, so please seriously reduce the amount of work.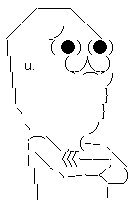 Sailor Ace (1) (Young Magazine Comics)

Release date: 2015-11-06
Manufacturer:
Price: 660
Category: Digital Ebook Purchases
Sales rank:
See details at
Initial D (1) (Young Magazine Comics)

Release date: 2012-09-28
Manufacturer:
Price: 748
Category: Digital Ebook Purchases
Sales rank:
See details at
MF Ghost (15) (Young Magazine Comics)

Release date: 2022-09-06
Manufacturer:
Price: 803
Category: Digital Ebook Purchases
Sales rank:
See details at