Cloud Empire game celebrate Star Citizens' anniversary with CitizenCon, where this year corresponds to the game's 2949. El November 23 will be the date when Chris Roberts will give his annual presentation and where we all expect some innovation in MMORPG and the independent title Squadron 42.
CitizenCon 2949 takes place on November 23rd
The event takes place this year in Manchester, UK, at the Central Convention Complex. A full day of presentations, fireworks and opportunities to meet the Star Citizen development team along with interactive demonstrations. As usual, the conference can be seen on the official Twitch channel in English and then we will have Spanish channels such as. our friend Shird which will translate the live conference into Spanish. Shows itinerary in Spanish that CitizenCon 2949 will stop us;
Itinerary in Spanish CitizenCon 2949
14:00 – The adventure begins
Launch of CitizenCon 2949 presented by Chris Roberts as an introduction to the rest of the conferences.
15:00 – Terra Films
Conference dedicated to the development of planetary technology presented by Alistair Brown, Marco Corbetta and Michel Kooper.
16:00 – microTechnicismos
This conference will give us a first look at the new planet Stanton, its moon and perhaps something else. This room will be presented by Michel Kooper, Ian Leyland and Nic Etheridge.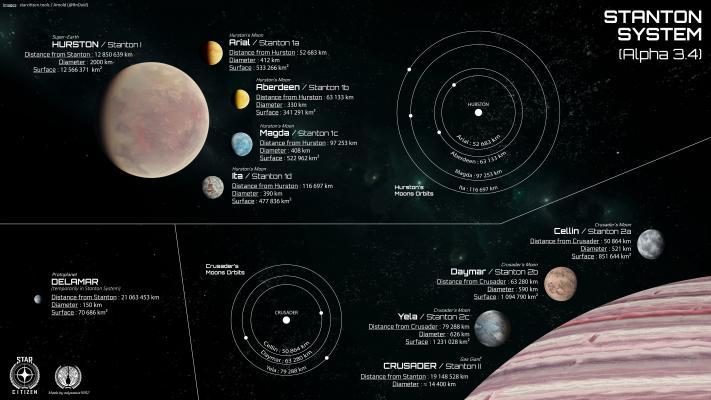 17:00 – Loremarker Guide for 2949
Explore the narrative base for recent and future launches. This speech will be presented by David Haddock, Cherie Heiberg and William Weissbaum.
18:00 – Disparale to all (Shoot 'em Up)
One of the more interesting conference rooms that will give us a glimpse of the new game mode coming to Star Citizen (let's hope it's not a Battle Royale). Will be presented by Sean Tracy.
19:00 – (Name not determined) – Event assistants
Live streaming viewers will be able to see a presentation from the Croshaw Auditorium
20:00 – "Cos" and Effect
First annual cosplay competition presented by Molly Joseph – Jueces: Gaige Hallman, Cheyne Hessler and Jeremiah Lee.
20:30 – Hex Appeal
Presentation of supported tools that allow you to edit the universe presented by Tony Zurovec.
21:00 – The adventure continues
In this presentation is the most interesting with regard to the player of CitizenCon 2949. This is presented by Chris Roberts and we will be inclined to the "mythical" demonstration of future content with its possible crash, and it will certainly leave us all with big teeth and with the hype through the clouds.
If this's your first time watching a CitizenCon, remember that you can walk past the discord and let everyone watch the event on the Shird channel.
A look back at 2948