Sony: No developer can make a game that rivals COD

It turns out that Brazilian authorities have asked game makers for comment as part of the review process regarding Microsoft's acquisition of Activision Blizzard.

All questions and answers were posted online, and Sony provided the following answers.

Sony's response (partial excerpt)

・There are several development companies that can create AAA titles such as EA (FIFA), Rockstar (GTA), Epic Games (Fortnite),Sony believes no development studio can create a franchise that can compete with Activision's Call of Deity

– COD is a game category.Enthusiastic users are so deeply rooted that even if a competitor develops a game with a budget comparable to this, it can not produce a rival work

COD is an important source of revenue for PlayStation and one of the largest sources of revenue from third parties

Read full text below
Declared that you can't make a COD killer wwww
I'm terribly negative about the acquisition.
Sonny Ok
I'm sorry Sony! It's frustrating! !
Since Microsoft can do it, Sony should just buy a major company.
Sony: "We will continue to make acquisitions, but we cannot allow MS to buy Activision."
---
Well, yeah… I guess that's right, but Sony, please don't whine like that…
Spend a lot of money and make a game that can compete…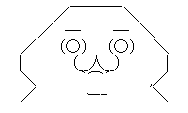 For the time being, Microsoft says it will continue to release the CoD series on the PlayStation,
Believe me… right?

[PS5]Call of Duty Modern Warfare II

Release date: 2022-10-28
Manufacturer: Activision
7918
Category: Video games
Sales Rank: 813
See details at Amazon.co.jp
[PS4]Call of Duty Modern Warfare II

Release date: 2022-10-28
Manufacturer: Activision
7918
Category: Video games
Sales Rank: 891
See details at Amazon.co.jp