from Twitter

"Return to Shironagasu Island" is scheduled to be released for Nintendo Switch on November 17th.

When Mr. Onimushi Hyogo, who developed the original version, played the completed Switch version, it turned out that there were many problems and unreproduced states left unresolved.(* room6 was in charge of porting)

Hey, hey, hey, hey, hey, hey, you haven't played the Switch version even once. I can still forgive the fact that there are many simple mistakes, but there are still SE mistakes that you can understand if you play normally (the sound effect of a disproportionate bird taking off for a few seconds is played endlessly in a loop in the morning scene). As expected, I'm mad. Work is too busy.

— Onimushi Hyogo Hyogo Onimushi (@ONIMUSHI_HYOGO) November 15, 2022

I can understand this a few months ago, but after the Switch package was completed, I just checked the software sent to me without giving me a chance to test it. It's too cruel because of you. Normally, if you proceed with that flow, test play and debugging will be completely finished.

— Onimushi Hyogo Hyogo Onimushi (@ONIMUSHI_HYOGO) November 15, 2022

The PC version I'm making has been tested four times, and I'm trying to make it as comfortable as possible by fixing the scenes that make me feel uncomfortable. You would never think that a professional production would finish such a rough product.

— Onimushi Hyogo Hyogo Onimushi (@ONIMUSHI_HYOGO) November 15, 2022

When I was composing the PC version, when I asked how the length of the song and the length of the staff roll didn't match, when I heard that they were looping the ending song and playing the staff roll, I should have felt a stronger sense of crisis. I regret that it was. Or rather, the information was not shared unless I asked about the special specifications, so it's too cruel.

— Onimushi Hyogo Hyogo Onimushi (@ONIMUSHI_HYOGO) November 15, 2022

There seemed to be more bugs and mistakes than I expected, so I took a day off from work today to check the bugs. It's really bad, but I think the release should be postponed. It has not reached the quality to put out in the world. It would be nice if we could fix everything by tomorrow, but it's impossible.

— Onimushi Hyogo Hyogo Onimushi (@ONIMUSHI_HYOGO) November 15, 2022

Even if it's only a big mistake, the BGM ignores the loop definition file and loops at an appropriate place. There are places where you can't get rid of options. BGM continues to remain in scenes where BGM should disappear. There is a sense of incongruity that the character switching is not faded out but is hidden for a moment. And so on, there are still 37 points to point out in the first half.

— Onimushi Hyogo Hyogo Onimushi (@ONIMUSHI_HYOGO) November 15, 2022

If there is a possibility that such an unfinished game will be released to the world, I am seriously considering the simultaneous release of the Steam version that I composed. If you want to play a decent game, I think you should play that one first. I can't really recommend the Switch version at the moment.

— Onimushi Hyogo Hyogo Onimushi (@ONIMUSHI_HYOGO) November 15, 2022

I should have sensed ADV's lack of attention to detail at the time when I used uneffected voices for the lines through the door and the lines on the phone.
Or rather, I'd like you to remove the director Onimushi Hyogo's name from the Switch version. At least I didn't direct the Switch version.

— Onimushi Hyogo Hyogo Onimushi (@ONIMUSHI_HYOGO) November 15, 2022

For those of you who have just received the Switch version and are wondering what is wrong with it, I think you should try playing even just the beginning. I think you can probably find 20 places that even ordinary people find strange. (All of the 37 points mentioned earlier are problems in separate items.)

— Onimushi Hyogo Hyogo Onimushi (@ONIMUSHI_HYOGO) November 15, 2022

I'm really, really sorry, but if I don't get a decent answer from room6 by noon tomorrow, I'll pre-release the full voice version on Steam tomorrow noon. As expected, we can't just release a game full of mistakes like this to users first. It goes against my beliefs.

— Onimushi Hyogo Hyogo Onimushi (@ONIMUSHI_HYOGO) November 15, 2022

What I really don't understand is that there is already a completed configuration on Steam, so why do you repeat such a simple mistake in the process of porting it? You never did a comparison check, did you?

— Onimushi Hyogo Hyogo Onimushi (@ONIMUSHI_HYOGO) November 15, 2022

Well, to be frank, room6, I think that the priority has been lowered because there are a lot of projects that are in progress at the same time. A pattern of animation that collapses with many productions in progress at the same time.

— Onimushi Hyogo Hyogo Onimushi (@ONIMUSHI_HYOGO) November 15, 2022

Really, please take responsibility for entrusting people's important works. I'm crying normally now.

— Onimushi Hyogo Hyogo Onimushi (@ONIMUSHI_HYOGO) November 15, 2022

↓

We apologize for any inconvenience caused by the Nintendo Switch version of the ported room6 title "Return to Shironagasu Island".
Currently, we are investigating the cause with the development team while considering countermeasures with Onimushi Hyogo and Nintendo. In addition, we are preparing a contact point for inquiries as soon as possible. Please wait. I'm sorry.

—room6 (@room6_pr) November 15, 2022

Crowdfunding shipments have already been shipped the other day and will be delivered to you soon. Regarding this, we will do our best to deliver the complete product, so we would appreciate it if you could wait without opening it as much as possible.

—room6 (@room6_pr) November 15, 2022

In any case, we will raise it to the level where those who purchased the Switch version will be completely satisfied, so please look forward to it. There are many parts that are not good at the moment, but the base quality is good, so I think it will be wonderful if mistakes and bugs are fixed.

— Onimushi Hyogo Hyogo Onimushi (@ONIMUSHI_HYOGO) November 15, 2022
the author is mad
did this really happen
It's too dangerous for the original author to express such criticism in transplanting…
what the hell.I'm sad that I've already reserved the Switch version
It's not a level that you can't notice in test play, so you can see the bad habit of the sales side that "just take it out for the time being and patch it".
I wouldn't have commented if it wasn't pointed out.
I feel sorry for the creators… This is probably or almost certainly the development is aware of the bugs, but I wonder if they're going to release it as it is and fix it with an update. It's too cold, isn't it?
I have already purchased the DL version…
It seems that the fucking pub, which depends on the name value of the work and does not fulfill its responsibility or role with its sloppy work, is still alive and well.
I bought the DL version of Switch…
I'll keep it up until the fix update comes, but it's a terrible story (´-ω-`)
I don't know about this game, but just reading about it makes me realize how terrible it is…
I regretted returning to the PC version just because I didn't want to remove my Ring Fit card, but it was the right decision.
I was excited to get the Gamers limited edition tomorrow, but this is terrible…
It looks like it's pretty terrible to be told by the original author that it can't be recommended
How much sloppy work did room6 do?
I was looking forward to it with a CV, but let's put it to sleep for a while
I played the Switch version of Kurafan, but…
It would be nice if it could be fixed with a DAY1 patch, but I don't want it to lose its reputation because it was so good before the porting.
This is too hard…
---
If you play the completed Switch version, are you angry that it wasn't ported properly at all…
Recently, there are many game companies who take the attitude of "I'll release it for now, let them buy it, and then patch it."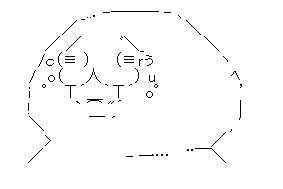 I'd be sad and angry if a game I put my heart into making was treated like this, even though the Switch version was released so many people could play it…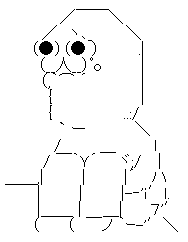 Return to Shironagasu Island -Switch[First edition bonus]Kanako Ito image song & ending song single CD included

Release date: 2022-11-17
Manufacturer: TABINOMICHI (TAC1S)
2027
Category: Video games
Sales Rank: 278
See details at
Return to Shironagasu Island Drama CD Girls' Slapstick Uproar

Release date: 2022-11-17
Manufacturer: TABINOMICHI (TAC1S)
1818
Category: Video games
Sales rank:
See details at