PS5 version of "Persona 5 The Royal" cannot be upgraded from PS4 version – Need to purchase again to play PS5 version

Released in 2019From the PS4 title "Persona 5 The Royal", it has become clear that it is impossible to upgrade to the PS5 version released on October 21st.

You can play the PS4 version on PS5 using the compatibility function,Need to purchase again to play PS5 versionbecomes. In addition, the difference between the remastered version and the PS4 version has not been clarified.

Read full text below
Yeah yeah I see
Even if you have the PS4 version of P5R, if you want to play the PS5 version of P5R, you can buy it from scratch.
Compared to the PS4 version, the only difference is the shortened load and 60fps, so it's good to pay 7600 yen♪
Idiot! !
persona 5
Moreover, there is no upgrade support at full price sale
Even Falcom supports upgrades for 110 yen.
As expected of Atlas! !
I believed that there was no way I could deal with a free or 100 yen upgrade!
That's what Zeni Geba Atlas is all about! I'll keep up with you for the rest of my life!
I'm strong as always
Make me buy the software every time
Atlas alone is too old-fashioned to think about this kind of thing
Anyway, 6 doesn't even support DLC, and you can see the full version and 100 hours of redoing
Is there a remaster now?
---
The same work 3 times at full price… at least I want you to take over the save data…

Well, people who have played P5R shouldn't have to buy it, right?
It will also be available on Switch and PC, so it's aimed at new players who haven't played it yet.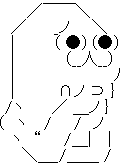 Persona 5 The Royal[ Exclusive]Item TBD Delivery-PS5

Release date: 2022-10-21
Manufacturer: Atlas
7678
Category: Video games
Sales Rank: 2612
See details at
ONE PIECE 103 (Jump Comics)

Release date: 2022-08-04
Manufacturer:
484
Category: Books
Sales rank:
See details at