The cryptocurrency, Iron, can be extracted using the Robot Cache client
Robot cache is the new platform born to compete with Steam, created by the veteran Brian Fargo author of classics like Wasteland or Fallout and founder of inXile Entertainment. The 2 main features that differentiate it from the Valve platform are to reduce publishing costs and allow players to sell purchased digital games, all of which are based on technology blockchain which he will use of his own cryptomoneda with the name of Iron.
"The Robot Cache factory will revolutionize the industry with the launch of the first marketplace of decentralized video games that provide benefits for creators and gamers, "said Lee Jacobson, CEO of Robot Cache. "All this is achieved thanks to the power, flexibility, security and transparency of technology blockchain".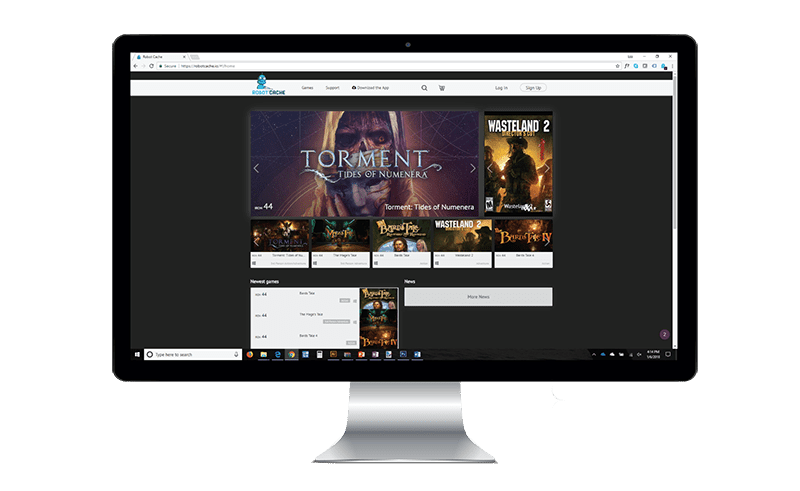 To give us an idea of ​​how Fargo's platform will work, let's understand that Steam and GOG are awarded 30% for each game sold on their platform, while Robot Cache ensures that developers and editors who distribute their titles in store, receives a 95% of the revenue from the sale of the game. Once a sale is made, the creator will be left with 70% and the remaining 25% will be to the previous owner of the game, who will receive their share of the Robot Cache cryptocurrency.
Users can also mine the cryptocurrency using the Robot Cache client or affiliate with a rewards program that will encourage the use of the platform.
"Making money from a game is something that has been revised for editors, giving up to 70% of this fair transaction to the brokers who get the best editors and developers of the current most popular digital distribution platforms," ​​said Brian Fargo , founder of Robot Cache. "By offering developers 95% of new game sales and 70% of revenue, developers like in Chile can earn regular revenue. It gives us more resources to create new content and new intellectual property for players."
Robot Cache has announced its launch for the second quarter of 2018. At the moment, it is unclear whether there are agreements with editors or developers, although it is logical that inXile Entertainment games will be available.