Pearl abyss, better known as the developer of Black Desert Online, has learned its financial data for the last quarter. The document is in full Korean, but thanks to MMOCulture we can get an idea of ​​the most important numbers as well as the next games we have in the mixer for the future.
Pearl Abyss has its best quarter in numbers
Pearl Abyss has achieved an impressive setback in terms of sales compared to the previous exercise in 2019, with one increase of 266% in the net profit. Other interesting data is that 74% of the developer's sales come from outside South Korea, which shows that its popular MMORPG works much better in the West than in the East.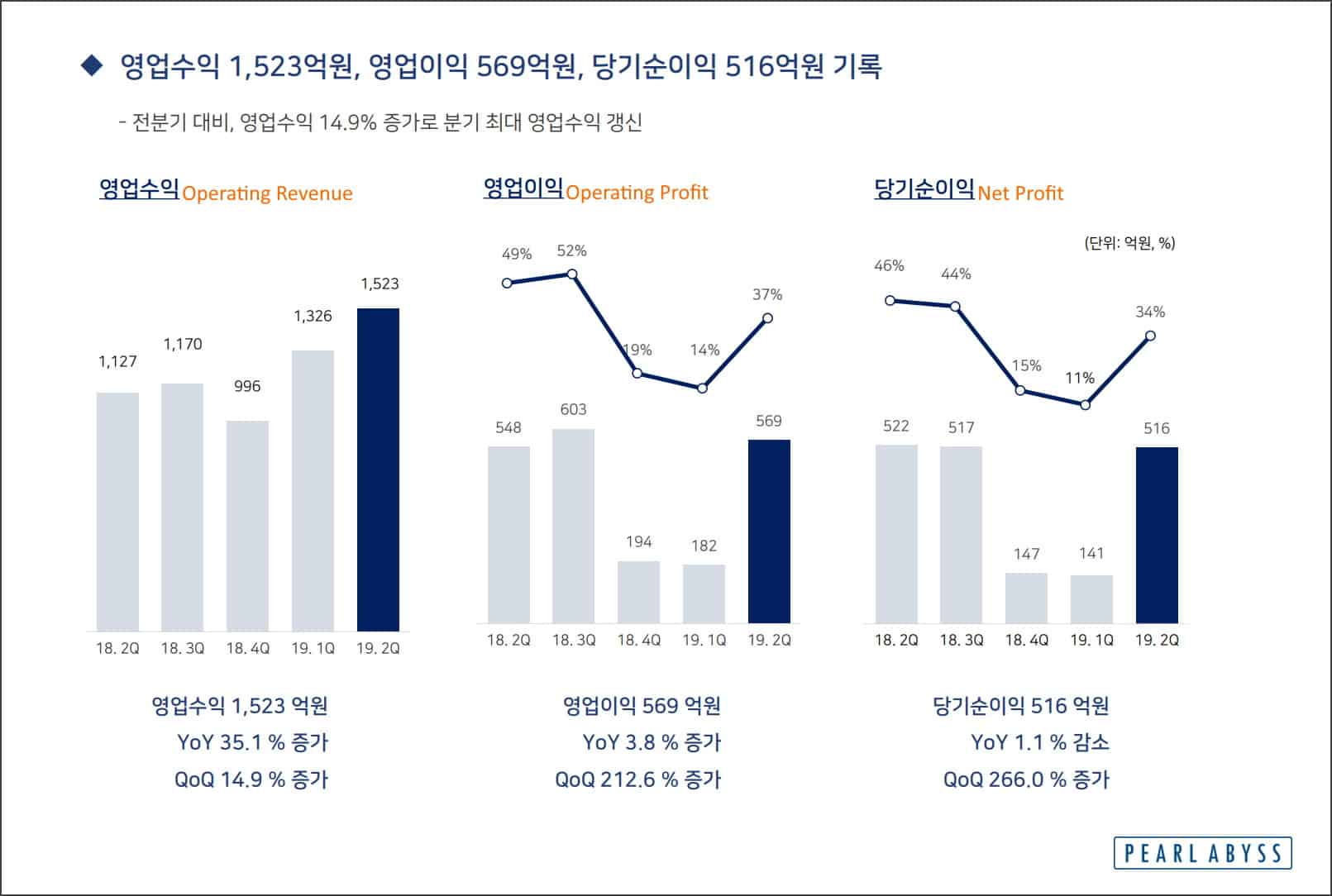 On the other hand, and as has always been the case in financial presentations, the company has returned to present the next projects in which it is working and which many of them have already seen online.
EVE: Aether Wars
For those who can not remember, CCP Games was acquired by Pearl Abyss last September, which is why EVE: Aether Wars, which was originally presented as a technical demonstration, had the green light to follow the project. The CEO of Pearl Abyss admitted that EVE: Aether Wars is an "experimental project", but the technical challenges for those facing it will help in future Pearl Abyss games.
Black Desert Mobile
Another of the nominees has been Black Desert Mobile, which awaits its global launch in the fourth quarter of this year (between October and December).
Project CD
A new RPG title "AAA" intended for a global launch. It will be based on the experiences and perceptions that Pearl Abyss has gained through the development of Black Desert Online, but without being based on its IP. Project CD is the main reason why Pearl Abyss decided to build a new generation of graphics engine for all its future projects. This title offers a simultaneous launch on PC, consoles, mobile and streaming, usually with a crossover game.
There is currently no confirmed launch window.
Shadow Arena
Shadow Arena is a Battle Royale mode in MMORPG Black Desert Online that was canceled due to various technical issues. According to MMOCulture, it was mentioned separately in the presentation, so one can expect to launch independently in the future. (If it's full of feats and adventures, then better out of the Balck desert, right?)
https://www.youtube.com/watch?v=FKygmNX_H0Q
Project K and Project V
Let's talk about 2 Shooters Multiplayer developed with the new graphics engine that we talked about before. From Project K, we moved on in June last year, and it's a project that Minh has developed.Goosebumps " Le, mainly responsible for Counter Strike.
As for Project V, let's talk about it believing it's referring to CCP Games' new multiplayer shooter, Project Nova, but nothing much faster than reality. The Project V shooter, named as Family Friendly, counts only with a beautiful image as a reference.