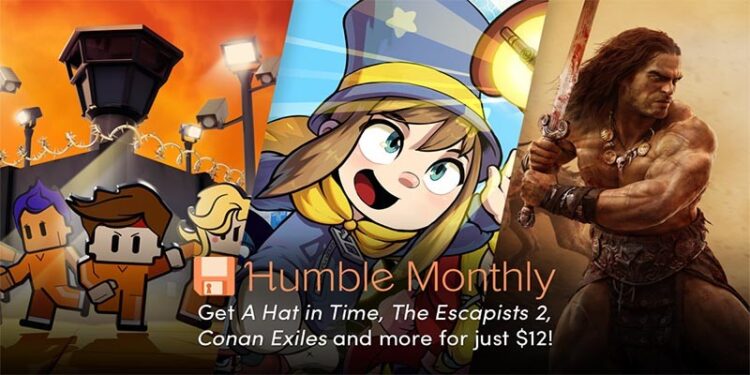 Humble Monthly Bundle, multiple games for € 10.55 per month
These are the games that complete Monthly bundle in the month of July, which you can no longer access. If you do not know how it works Humble monthly bundle, at the end of the entrance you have the instructions. Remember you can walk past Discord to ask about anything or leave a comment.
Total value of the Julio package; € 174.92
---
To prevent it from unlocking part of the Humble Monthly Bundle for the month of August
If you subscribe now, you will get it right away A Hat in Time, The Escapists 2 y Conan exile. El first Friday in August more games which they have chosen. You can guess what it is, but the subscription is always worth it the value of the games in total, depending on the month, round between 150 € – 250 €.
The Humble Monthly Bundle requires a $ 12 monthly subscription (€ 10.55) in order to opt out of the random games offered.
Once you have paid, you will receive the advertised games, and on the first Friday of the following month, the other games that will be added to your trolley will be revealed, where you can play them on Steam, regardless of whether you are still enrolled or terminated.
The games come with a key to Steam, which is not just an exclusive product from Humble.
With the active subscription you have one 10% discount on all Humble Store products.
You can only go to Monthly active. Once this month has passed, you will not be able to opt out of this package.
If you just want one of my specifics, sign up for a subscription and cancel or pause the subscription. The advertised games give you instant access. At the end of the month, other games will be unlocked at no extra cost.
The subscription is automatically redeemed one week before all games are announced (which always passes on the first Friday of each month), but you can also make the manual payment at any time so that the games are announced immediately.
---