■ Past articles
[Breaking news]Remake sequel "Final Fantasy 7 Reverse" will be released next winter! !
"FINAL FANTASY VII REBIRTH" & "CRISIS CORE -FFVII- REUNION" interview.I heard the things that caught my attention after watching the trailer

About the story and volume of FF7 Rebirth

Executive Producer Yoshinori Kitase
It doesn't deviate greatly from the original, so the feeling you can enjoy is also reproduced.FFVII REMAKE's Midgar also took on that shape as a result of aiming for an evolution that would satisfy everyone who played the original work, but FFVII REBIRTH was also made with care so as not to destroy the image held by the fans of the original work. . Therefore, the volume is great.

Creative Director & Character Designer Tetsuya Nomura
It seems that there are some worries such as "Can I draw it in a trilogy?", "Is it going to be a digest?"Of course, there is a feeling of liberation after leaving Midgar. On the contrary, I think it gives the impression that "We really managed to handle so much in such a short amount of time."

The axis of the story has not changed. As for the new mysteries that are different from the original, I think everyone who played the original will be able to enjoy it freshly.
On the other hand, there are some changes to the game progression. There may be some people who play and think, "Was that place deleted?" There are places where the order to go has changed accordingly, but basically it is a policy not to delete.

Read full text below
Thanks for mentioning the volume
I thought the content was going to swell up and wouldn't be able to fit in 3 parts
I'm looking forward to the Gold Saucer
I'm looking forward to it, but I can't get a PS5
It was a good interview. It is reassuring to hear the word "do not give up". I felt a little relieved (half in doubt)
---
It turned out to be a trilogy, and it took one work just to escape from Midgar, so there were worries that the story would be greatly cut from the original in the future…
Is it okay to expect this? ! ?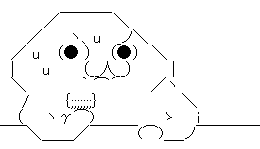 >A new mystery different from the original
That's important! Why did Zack… and what happened to Aerith's event…
Ooooooooo I'm curious! Can't wait already!I'm begging you, please don't postpone it and release it properly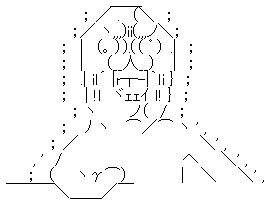 ■ Related articles
When it turns out that "FF7 Remake" is a trilogy, fans lose their hearts… Voices of disappointment say, "The story will be greatly cut."
Final Fantasy VII Remake Intergrade -PS5

Release date: 2021-06-10
Manufacturer: Square Enix
7942
Category: Video Games
Sales Rank: 453
See details at
Final Fantasy VII Remake – PS4

Release date: 2020-04-10
Manufacturer: Square Enix
7000
Category: Video Games
Sales Rank: 405
See details at
Xenoblade3 (Xenoblade 3)-Switch ([ limited]item undecided included)

Release date: 2022-07-29
Manufacturer: Nintendo
7980
Category: Video Games
Sales Rank: 6
See details at