NPD 1st half of 2022: PS5 tops sales, Switch tops sales

According to NPD Group analyst Mat Piscatella:In June 2022 and the first half of 2022, it turned out that PS5 won the top sales in the North American market. On the other hand, it turned out that Nintendo Switch took the lead in terms of unit sales.

Considering that the PS5 is suffering the most shortage of any home console, it's a huge feat.

Nintendo Switch (June) ranked second in terms of hardware sales, and PS5 (June) ranked second in unit sales. By the way, the sales of the entire game industry in June 2022 decreased by 8% compared to the previous year. Hardware consumption also dropped by 9% in the first half of the year.

2022 First Half Software Rankings (North America)
1st place "Elden Ring"
2nd Place: LEGO Star Wars: The Skywalker Saga
3rd place "Pokemon LEGENDS Arceus"
4th place "Horizon Forbidden West"
5th place "MLB The Show 22"
6th place "COD Vanguard"
7th place "Gran Turismo 7"
8th place "Kirby Discovery of the Stars"
9th place "Mario Kart 8"
10. Madden NFL 22
11th place: Nintendo Switch Sports
12th place "Minecraft"
13th place "FIFA 22"
14th place "Spider-Man Miles Morales"
15th place "Monster Hunter Rise"
16th place "Collect Animal Crossing"
17th place "Super Smash Bros. SPECIAL"
18th place "Mario Party Super Stars"
19th place "COD Black Ops Cold War"
20th place "Dying Light 2"

Read full text below
Where are you guys buying your PS5 from?
Is it a little proof that the PS5 supply is getting better?I can only see the situation where the secret maneuver of the reseller is still visible
A bundled version with Horizon 2 was also released, and I think that drove the sales.
I hope the shortage of PS5 will be resolved as soon as possible!
June sales figures are NSW > PS5 > XB
June sales are PS5 > NSW > XB
First half sales volume NSW > XB > PS5
PS5>XB>NSW sales in the first half
---
Top sales surpassed Switch!
Well, if the shortage is resolved, the number of sales will also go up… Ufufu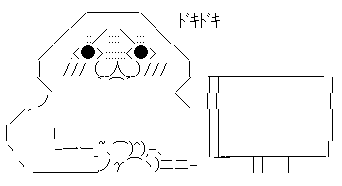 However, after all, it is in short supply no matter how long it takes!
I haven't even got it yet! What's going on! ?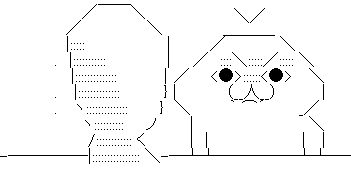 …You haven't even applied for the lottery recently? You can't buy that…
PlayStation 5 (CFI-1100A01)

Release date: 2021-09-01
Manufacturer: Sony Interactive Entertainment
54978
Category: Video games
Sales Rank: 1536
See details at
[PS4]God of War Ragnarok[Early Purchase Bonus]Dance Snow Armor (Armor for Kratos) / Dance Snow Tunic (Cosmetic for Atreus) (Enclosed)[ Limited]Item TBD[CERO]Rating "Z"]

Release date: 2022-11-09
Manufacturer: Sony Interactive Entertainment
7590
Category: Video games
Sales rank:
See details at
[PS5]God of War Ragnarok[Early Purchase Bonus]Maishi Snow Armor (Kratos Armor) / Maishi Snow Tunic (Cosmetics for Atreus) (Enclosed)[ Limited]Item Undecided[CERO]Rating "Z"]

Release date: 2022-11-09
Manufacturer: Sony Interactive Entertainment
8690
Category: Video games
Sales rank:
See details at