NPD July: PS5 ranked 1st in sales due to shortage of goods, Xenoblade started 4th

According to market research firm NPD Group analyst Mat Piscatella,It turns out that the PS5 was the top seller in the United States in July.This has solved the shortage of PS5It depends.

■ Summary of NPD in July

・Game industry total sales: $4.18 billion (-9% year-on-year)

・Nintendo Switch tops hardware monthly sales, PS5 tops hardware monthly saleseach shone.

・Xenoblade Chronicles 3, released on July 29th, started in 4th place. First place is MultiVersus, a Smash Bros.-style F2P fighting game from Warner Bros.Elden Ring, which was number one last month, has dropped to number two.

■ July Software Ranking

1st place "MultiVersus"
2nd place "Elden Ring"

3rd place: LEGO Star Wars: The Skywalker Saga
4th place "Xenoblade Chronicles 3"』
5th place "MLB The Show 22"
6th place "COD Vanguard"
7th place "Mario Kart 8 Deluxe"
8th place "Digimon Survive"

9th place "Minecraft"
10th place "FI 22"
11th place "Kirby Discovery of the Stars"
12th place "Super Smash Bros. SPECIAL"
13th place "Atsume Animal Crossing"

14th place "Overwatch"
15th place "Pokemon LEGENDS Arceus"
16th place "Nintendo Switch Sports"

17th place "COD BO Cold War"
18th place "Far Cry 6"
19th place "COD Modern Warfare"
20th place "Monster Hunter Rise"

Read full text below
Elden Ring released in February is still in second place, strong
Xenoblade Chronicles 3 is also very interesting and I'm relieved that the ranking is good
Where is the God game Stray! ?
I think it's difficult for Indy to enter because it's a sales ranking
Although MultiVersus is F2P, it is the 1st place? ?
↑ Founder's pack sales are good
---
The number of units sold is higher than the Switch! Even overseas!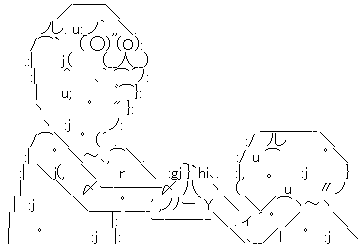 Are you scared? yeah? Are you intimidated by the high-performance game console that is slowly approaching?
Xenoblade3 (Xenoblade 3)-Switch

Release date: 2022-07-29
Manufacturer: Nintendo
6619
Category: Video Games
Sales Rank: 72
See details at Amazon.co.jp
[Delivery in original shipping box]Splatoon 3 -Switch ([Amazon.co.jp limited]Acrylic tumbler included)

Release date: 2022-09-09
Manufacturer: Nintendo
6578
Category: Video Games
Sales Rank: 2
See details at Amazon.co.jp