4 reasons why the latest "Pokemon" has become a "disappointing evaluation"

suchThe evaluation of the expected new work is not very good.Review aggregation site MetacriticMetascore is 76 points at the time of writing the articleIt's been rated poorly.

You may think, "Isn't a score of 76 not bad?"Unsatisfactory figures for Pokemon, which is a popular IP all over the worldis.

I will explain what kind of problems there were in this work for four reasons.

Reason 1: Performance issues that make the game unstable in the first place

In particularSevere drop in framerate.

Reason 2: Open world but inconvenient

Since the level of the enemy that appears in the gym is also fixed, you will inevitably start challenging from an easy place.

After all,Even if it becomes an open world, the route is almost decidedThat's it.

Reason 3: Users may be discerning

"The Legend of Zelda: Breath of the Wild" has a metascore of 97, and is highly rated as a game that offers new possibilities.

"The Legend of Zelda" became an open world that made its own possibilities by referring to various games,Pokemon looks like an open world that hasn't evolved yetThat's why.

Reason 4: "The problem of releasing too many Pokemon new works"

In 2022, "Pokemon LEGENDS Arceus" was released in January, but "Pokemon S・V" will be released in November.this is a weird pageIt can be said.

I know this is not easy,In fact, in "Pokemon S・V", it is thought that the unreasonableness has appeared in the quality of the product.

Read full text below
I usually only write shitty articles, but this time I was surprised at how honest it was.It's not a problem for people who are new to SV, but it's true that slow processing can be stressful for people who play games to some extent. It's the same with loading loads, but the unfinished feeling of this work is amazing.
I don't want to deny people who are enjoying it, but the reason why I don't get my hands on Pokemon is almost written here. I'm losing quality
For the time being, it's crap that the camera work, the photo function, and the battle animation can't be turned off, and the effects and sounds don't come out when the different colors pop.Maybe because it's an open world, it doesn't have the functions that were available in previous games, and that's why it feels like it's being cut short.
The comment column is already too religious and I'm scared beyond disgusting. There is something that some FF14 users can relate to. If you can't say good things to good things and bad things to bad things, it's no different than a religion.
Pokecass, Nintendo believer Walla Walla grass That kind of thing is disgusting, isn't it lol
I think it's enough. It's nothing compared to the idiot-run PokéGo. I would be even happier if I could get many of the restructuring children back.
For me, it's a fun game that I want to play all the time. It seems that there are a lot of harsh evaluations, but those who really enjoy it may not have time to write evaluations because they are having so much fun.
Thank you to everyone involved in the development of this game for making it such a fun game.
Gym badges are good. I keep raising my level, TUEEE, and it prevents the story from being ruined.The field is different

I want to hit you! There are materials for people like that, but I want to enjoy the game! I don't think there are any elements that would disappoint people.Ah, but I don't think there are many events that fall in the field even though it's an open world.
Are you sure it takes a long time to load and freezes? There was something I thought, but I think it's interesting enough.
---
Pokemon new work cameaaaaaaaaaaaaaaaaaa
It's a god game that you can move around with super brilliant graphics and you can freely capture in the open world.

Huh… wait a minute…?
It's kind of choppy and crashes, it's an open world so you can conquer it freely, but the level of the gym is fixed, and even if you catch a high level Pokemon in the wild, you won't hear that you don't have a badge, and it's full of bugs. , It seems to be different from what I thought…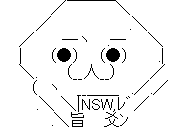 Also, some people may say that a 76 Metascore is better, but Arceus is 83, Sword and Shield is 80, and Daiparimake, which was full of bugs and became a festival, is 73, and 76, which is not much different, is bad… ?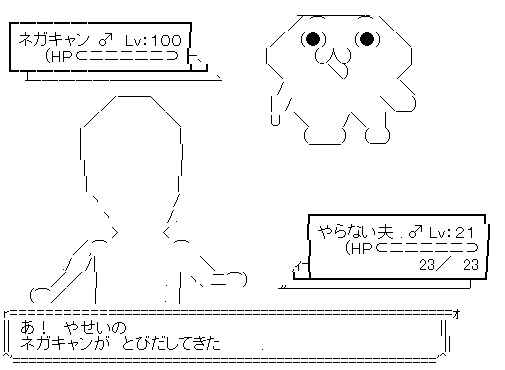 Shut up! Check out Twitter!
It's normal to be excited and popular!
You're the only one who says it's sticky, you're bald!


■ Related articles
[Sad news]"Pokemon SV", an unusual situation in which Nintendo refunds a large number of gamers who were disappointed by the number of bugs…
[Owaowari]"Pokemon BDSP" finally finds the worst bug that can create different color Pokemon.
The new game I was looking forward to is so boring ← What do you do in this situation?
Pokemon Violet -Switch

Release date: 2022-11-18
Manufacturer: Nintendo
5673
Category: Video Games
Sales Rank: 1
See details at
Pokemon Scarlet -Switch

Release date: 2022-11-18
Manufacturer: Nintendo
5673
Category: Video games
Sales Rank: 2
See details at
"Pocket Monster Scarlet Violet" Double Pack -Switch

Release date: 2022-11-18
Manufacturer: Nintendo
11345
Category: Video games
Sales Rank: 9
See details at