Nintendo Switch software "Pocket Monsters Scarlet Violet" sold over 10 million units worldwide in 3 days after release – Nintendo

The Pokémon Company (Headquarters: Minato-ku, Tokyo; President: Tsunekazu Ishihara) and Nintendo Co., Ltd. (Headquarters: Minami-ku, Kyoto; President: Shuntaro Furukawa; hereinafter "Nintendo")Nintendo Switch software "Pokemon Scarlet Violet", which was released simultaneously worldwide on November 18, 2022, has sold over 10 million units worldwide (of which 4.05 million units have been sold domestically) in the first three days after its release. It will be announced.This is the highest number of global and domestic sales in the first three days of release for all Nintendo game consoles, including Nintendo Switch.*1.

"Pocket Monster Scarlet Violet" is a completely new title, the first in three years since "Pocket Monster Sword Shield". It will be the first open world work in the "Pocket Monster" series, and even beginners can enjoy the open world unique to "Pocket Monster" that can be easily played. What you can experience in the field where you can freely run around is a new style of adventure that has no order determined by the story. In addition, in this work, multiplayer with up to 4 people is possible. In addition to the familiar Pokemon exchange and battle in the series so far, you can run around various places on the field with other players. By exchanging, competing, terra raid battles, picnics, exploring fields, etc. with friends and family, adventures become even more fun and irreplaceable. Meet Pokemon, make friends with them, battle them, raise them, trade them… You can fully enjoy the adventure that has evolved further while maintaining the real thrill of the series so far * 2.

*1 According to Nintendo research. The number of sales includes the package version and the download version.

*2 Subscription to Nintendo Switch Online (paid) is required to use online functions.

Read full text below
10 million in 3 days! ?
Grass with Bakemon
It looks like it's already recovered
10 million in 3 days is too much
It's really interesting, so I'd like to ask for bug fixes as soon as possible
Way to go.It's probably full of bugs, but it'll sell just because it's Pokemon
it's funny
Splatoon 3 can surpass it with ease! ! ! ! !
It's amazing that it exceeds 10 million, but isn't the quality and user satisfaction too low for Nintendo?
Too many monsters w
Harsh. Bug fixes and updates are kindly done with that money…
If that quality sells like this, there's no reason to improve the business temperament of the lord of Gamefreak…
A killer title called Pokemon
10 million debugging weapons! ?
pokemon is awesome
It's amazing that content from nearly 25 years ago is still active
---
10 million Pokemon SV in 3 days!
This will sell even more during Christmas and the New Year holidays!
Some haven't played yet! ? Hey there ah ah ah ah!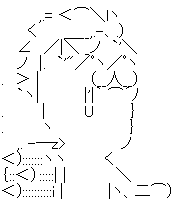 Aside from the evaluation, it will sell if it is released, so even if the graphics and bugs are terrible, it may be released for the time being…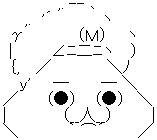 Pokemon Violet -Switch

Release date: 2022-11-18
Manufacturer: Nintendo
Price: 5673
Category: Video Games
Sales Rank: 1
See details at
Pokemon Scarlet -Switch

Release date: 2022-11-18
Manufacturer: Nintendo
Price: 5673
Category: Video Games
Sales Rank: 2
See details at