■ Related articles
[Sad news]"Splatoon 3″ There are too many kids, and "cheating" is proudly introduced as "money policy" and becomes popular
↓
from Twitter

I was a victim of lacto-rigging.
I felt really bad…
One of them shoots at me and teases me all the time.
It doesn't change what you do with bullying. . .
memory player
RXFV VTWO H6CR K8M6#lact rigging #Splatoon3 #Splatoon #splatter#Splatoon 3 pic.twitter.com/VZAWqeT2HY

— Uh (@Z5zD6KmOkAXNCpK) September 26, 2022


I was a victim of lacto-rigging.
I felt really bad…
One of them shoots at me and teases me all the time.
It doesn't change what you do with bullying. . .

Thank you
Reported,,,
I hope you can do something about it…

— Uh (@Z5zD6KmOkAXNCpK) September 26, 2022
trash
this is terrible
A scene like the end of the world
Lacto bid rigging To be honest, I thought it didn't matter, but I didn't think there would be any harm involving the strays. . .
I hope you get banned.
This goes beyond malicious play, far from causing trouble to other players…
I think I agree that it's really bad behavior.
I want you to ban lacto rigging…
Seriously Splatoon 3 fucking game
The management side will be able to decide whether all the lactos are strays or acquaintances, and if the bottle is also agitated and squid, it can't be helped if they think it's a friend.
It's a weapon that is easy to use personally, so I'm sad that people will hate me just by having it…
If this kind of thing happens a lot, people will hate me for just using Racto…
Please stop…
It's not going to go away.
Who's the guy who said there was no provocation in Splatoon 3?
The era of Smash Bros. X's friendly lynching will be repeated
If you're going to do lacto rigging, I think you should at least do it offline with your relatives' agreement.
Don't do it online where strangers come
↑ That doesn't make any sense…
They just want to make money, so they're telling me to do a salmon run every day.
If even one person is injured, they are all guilty.
I was surprised to see an idiot claiming this wasn't a bid rigging in the reply column.
---
Even though it's a game with some stray players, they've done collusion, and on top of that, they've done things like aiming and inciting them!
Do you not know the common sense of online games that you shouldn't cause trouble to unrelated players who are playing normally? ?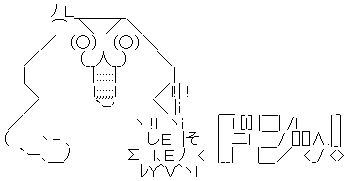 Well, I guess it's the kids…
I would be worried if an adult did something like this.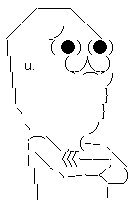 Splatoon 3 -Switch

Release date: 2022-09-09
Manufacturer: Nintendo
5673
Category: Video Games
Sales Rank: 1
See details at
Splatoon Buki Collection Ikasu Reprint Edition with Sticker (8 pieces) Candy Toy/Chewing Gum (Splatoon)

Release date: 2022-09-12
Manufacturer: BANDAI
3640
Category: Toys
Sales Rank: 380
See details at