NVIDIA: Falling GPU prices are 'a story in the past'

According to the article

NVIDIA acknowledges that GPUs will continue to be expensive products

・The CEO of the company, Jensen Huang, recentlyIt announced the price of "RTX 40 series" and made people frustrated.RTX4090 is $ 1599, RTX4080 is $ 1199 (16GB) / $ 899 (12GB), too high priceHowever, it is highly likely that this will become the new normal (new style)

・Mr. Huang made this clear in the Q&A session. "Moore's Law is deadIt is. Today 12 inch wafers (the material used to make semiconductor devices) are much more expensive.The idea of ​​falling chip prices is a thing of the pastThat's it."

・According to Moore's Law, semiconductor circuits double in performance at half price every two years..However, recent inflation is said to be driving up the price of GPUs

・Because of the desire to sell out the old "RTX 30 series", setting the "RTX 40 series" at a high price seems to be a reasonable decision.

Read full text below
GPU prices are skyrocketing…
Why is it cheaper to buy PS5 & XSX & Switch than to buy one GPU?

Do not be silly! ! !
I will never buy an NVIDIA product again.
The company NVIDIA seems to be a story of the past (laughs)
---
Are you seriously saying that such an abnormal price will become the standard from now on?
Just because you want to sell off the 3000s isn't it too unreasonable…?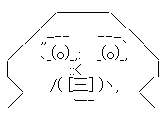 Combined with the depreciation of the yen, Japanese prices are likely to be outrageous.
AMD, depending on the price setting, there may be a market share reversal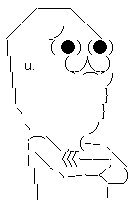 HUNTER x HUNTER 37 (Jump Comics)

Release date: 2022-11-04
Manufacturer:
528
Category: Books
Sales rank:
See details at
Splatoon 3 | Online Code Edition

Release date: 2022-09-08
Manufacturer: Nintendo
5850
Category: Digital Video Games
Sales Rank: 2
See details at