■From YouTube

The Korean version of "Uma Musume" is in flames due to the disparity in compensation with the Japanese version and neglect of management.

A meeting was held between the user delegation and the Korean version of Kakao Games.

(In South Korea, meetings are sometimes held when troubles arise between users and management.)

The conference started at 10:00 on September 17 and lasted for 8 hours.

https://youtu.be/9-LlF0DaJWI
■ From Twitter

Summary of Korean Uma Musume Problems
1. Rerolling is difficult (tutorial lap required)
2. Stone distribution is bitter
3. Event announcement is the day before Chanmi training is not in time
4. Low quality localization

— Gure (@ Teruta11) September 17, 2022

Uma Musume Korean version released after 1 year and 3 months
And in 3 months it became a social gathering, and the social gathering lasting more than 6 hours is running the worst.
It turns out that he only thinks about taking money from users while playing, and he doesn't try to make any unfavorable remarks in case he goes to court about refunds in the future, and blames everything on cyge.

— 와우존 (Wowzone) (@zlemr0622) September 17, 2022

I mean, it's amazing that one out of five people in a company that publishes is knowledgeable about the game it publishes.
When Saba became unstable because they didn't know about Reroll itself, it's amazing that they thought that Reroll was like a terrorist act in which the user was trying to explode the server.

— 와우존 (Wowzone) (@zlemr0622) September 17, 2022

In Korean Shadowverse, which is directly operated by Cygames, dialects are often translated, but in Korean Uma Musume, which is operated by kakaogames, dialects are not translated, but kakaogames claims that Cygames did not do this. silly kakaogames

— HanWoohyeon (@HanWoohyeon_sv) September 17, 2022

I thought everyone could enjoy it even if it was late, but kakao blamed everything on Saige, and the user side filed a complaint, so it's time attack until the end of the service.

— TheAlbinoMaltese/[email protected]/15 I don't know anything (@someponyscream) September 17, 2022

What I felt at today's "Uma Musume – Pretty Davi Korean Server" user conference is the first time I've seen a game publisher's attitude of shifting the responsibility to each user.
The publisher management office is the worst because it communicates with users in attendance that there is no play at all

— Holic Manager @ Eyepla (@Panic1st) September 17, 2022

finished…
Today, there was a meeting between Korean Uma Musume publishers and users. It was due to the user representative's request for the previous month's champions meeting update 3 days ago and various issues.

The result is tragic. There was a time when I thought about playing with King's new costume, but I can't do it anymore…

— 더라브 therab Zarab (@yellowleaf24) September 17, 2022

Uma Musume Korean Saba, considering the timing of the suspicious app release and the lackluster and unmotivated management, it is necessary to have another achievement (only superficial) for kakaogames to split and list Lionstudio, which developed Odin, and Uma Musume is that strategy. I really want to see the rumor that it's just a decoy for … https://t.co/fpgqcexa15 pic.twitter.com/VmqYX4fM9Z

— 잉크/ink (@zpdldlfrkwl) September 17, 2022

The Korean version of Uma Musume is over.
In the user meeting that lasted for 8 hours, it was all about phrasing. It ended with a verdict of litigation from the User Delegation. "Thank you so much," he said.

— 𝗔𝘀𝗮𝗴𝗶𝗿𝗶 (@AsagiriTeru) September 17, 2022

Kakao Games, which is in charge of game services for Uma Musume in South Korea, was sued after all.

The amount of damage compensation that Kakao Games should pay to users is about 960,097,913 yen (approximately 9.2 billion in Korean money)

— Black Kage Wolf 🦔💋▌▏▎▏▎▌▋ (@kurokageookami1) September 17, 2022

Uma Musume Korean mackerel is over
Cygames, please give me a global server

—Gomserker (@Gomserker) September 17, 2022
[Dissatisfaction outburst]"Uma Musume" Korean users protest with a carriage, protesting against local distribution companies saying "service is inferior to Japan"https://t.co/0uO3Uo1nmq

Kakao Games was criticized for not providing enough notifications and communication to Korean users compared to Japanese users. A participant said, "I want you to treat customers as customers." pic.twitter.com/aUkKoTypv8

— Livedoor News (@livedoornews) August 29, 2022
Uma Musume fans in Korea are amazing.
User representative and Korean management in protest against the difference in response from Japan? But it's being distributed on YouTube…
Talking about Uma Musume's Korean operation and the user delegation, it's amazing that a total of 20,000 people are watching.
It's really important grass
I've never had a battle like this even in Japan's flames.
Korea hyung, your vitality is too high!
Japan should unite and negotiate like this.
South Korea will act when it gets frustrated
Maple or something like this
i like real wrestling
Japan should emulate this spirit
Consumer Affairs Agency collaboration www
In Japan,
Games with horse racing motifs in other countries often have that kind of energy.
It's better than Japan just mumbling on Twitter
keep doing it
The distribution of Golshi Week is less than the Japanese version and it is sharp
The disparity with the home country is a daily occurrence in Korean MMOs.
The small distribution is only a partial criticism
Everything is like this because there is no motivation to operate
The Korean version of Uma Musume went viral, and one of the reasons seems to be that the character speaking the Kansai dialect became the standard language.
Tamamocross, Yukinovijin, and Inariwan (planned) in standard language…
The request to localize even the dialect properly is amazing w
I guess I hit all the differences between Japan and Korea
It's certainly boring for dialects to disappear
The Korean version of Maruzensky is said to be the most popular girl because it doesn't translate that bubble feeling…
It seems that Chanmi will only put out information about Tokyo Shiba 2400 three days before the event and will not tell you what to do.
In addition, it seems to say that it's all Saige's fault
The company on the management side has been saying that Saige is bad and the player is bad.
Great company
'Cause they're all just makeshift lies
It's all Saige's instructions, and they stick through the lies, so before you know it, it's going to be Japan's fault
conference is over
Uma Musume users are going to sue the management
Didn't you solve the problem through discussion?
Why did Saige entrust management to such a degree in the first place?
If you don't like it, don't give in and keep complaining I think it's okay
---
>1 out of 5 people know about games
>I thought that the user's act of terrorism caused the server to become unstable because they didn't know about Reroll itself.
I don't know how bad the Korean management is just from this…
Saige must have been the publisher's wrong choice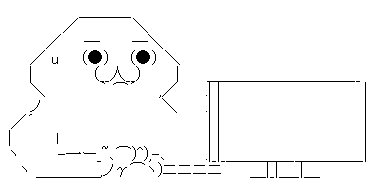 Even the Japanese version operated by Saige is more or less
What will happen if the problem of Kurama's alarm clock exhaustion comes to Korean mackerel?
I hope this time it doesn't target Saige itself.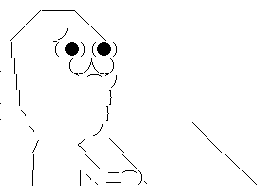 [ Exclusive]"Uma Musume Pretty Derby" WINNING LIVE 08 (with Mega Jacket)

Release date: 2022-09-28
Manufacturer:
2530
Category: Music
Sales Rank: 27
See details at
Shadowverse EVOLVE Collaboration Pack "Uma Musume Pretty Derby" Box

Release date: 2022-10-01
Manufacturer: Bushiroad
6880
Category: Toys
Sales rank:
See details at