■ Past articles
[Too dangerous]Fraud discovered at the official shop of "Ichiban Kuji"! → Burnham suddenly closed the store
[Sad news]The most lottery of "Chikawa", despite the fact that there are prizes left at a certain family mart, the clerk declared the end without permission → Collected the last one prize
Chikawa Ichiban lottery, really messing up → Customer "I want the last one, so I'll buy all the rest" Clerk "I can't because it's already reserved"
Ichiban Kuji My Hero Academia The Top 5!

Last one prize Get it when you draw the last one!

Read full text below
↓But…
■ From Twitter

Everyone, please take a look… A certain Seven's hero ichiban lottery rule sent by an acquaintance… isn't it too mysterious? 💢
It means Raswan!#Ichiban Kuji#Bandai#Seven-Eleven pic.twitter.com/gGv4bIcWqJ

— Yu/patissier x collector (@ yu52961) September 10, 2022



If you do this, after all the figures are out, no one will pull back…lol
It's too mysterious and it's a violation of the rules, so if you can report it, please report it properly…
What is the purpose of this rule?
The last one is the person who drew the last card
Although there are clear decisions
Do the most lottery buyers wait at the store until they're sold out? Too mysterious (laughs)
I sold this last one prize on Mercari, so maybe I just want to hide it?
Didn't you think that if you lose all the lottery, you won't find out?
In short, if you or someone you know who wants the last one buys one and cheats the lottery, you can easily get the last one. It's the worst way.The last one has no meaning at all
Even if the store gets the last one, no one will know, right?
This is… terrible and dangerous…
Recently, the fraudulent news of the most lottery has been taken up, but I want you to take up this as well.
The meaning of the last one is gone!If this happens, I don't want to draw lottery at this store
It says "to avoid trouble" on the right, but I can't help but think that I'm sowing the seeds of trouble myself…
Clearly, the clerk who made this, don't let your acquaintances steal the Raswan Award
Another 7-Eleven! ! ! ! !
Let's stop handling the most lottery at Seven.Like the other day, already
7-Eleven is making the source of the flames again www
What does last one mean? w
too bad
Mr. Seven-Eleven, you are doing something selfish again ~. The image is bad again.
On the bottom right is "To avoid trouble", but no matter how you look at it, it's already caused a big accident.
This is absolutely unacceptable. Isn't there a lot of lottery these days?
I'm writing to avoid trouble, but this response is already a problem! !
What does last one mean? ?
---
See you again… then isn't this the meaning of the last one award…
With this, even if the shop side secretly removes the last one prize, it won't be found out…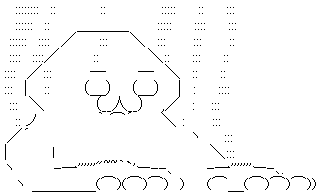 "For trouble avoidance"…?It's a rule that seems to cause extra trouble, but…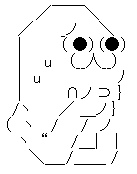 Uzaki wants to play! 9 (Dragon Comics Age)

Release date: 2022-09-09
Manufacturer:
653
Category: Digital Ebook Purchases
Sales rank:
See details at
The Ancient Magus' Bride Volume 18 (Blade Comics)

Release date: 2022-09-09
Manufacturer:
693
Category: Digital Ebook Purchases
Sales rank:
See details at