■ Past articles
It turns out that "Final Fantasy 16" will be a PS5 exclusive for half a year!Either get the body anyway or wait
↓
■ From Twitter

FF16 will be sold exclusively on PS5 for half a year🙄

I would like to say, "I'm sure the PS5 will sell well," but PS5 isn't selling normally, and those who can buy it by next summer are probably Warriors of Light.#FF16 https://t.co/IEZRVx75hl

— Game strategy man 🎮 (@gameman13) November 7, 2022

FF16 will be exclusive to PS5 for half a year! ? This is big news! i have to buy a ps5 now
e? sold out?
I'll wait six months for the PC version to come out.

— Watt (@wat202020a) November 8, 2022

FF16 PS5 exclusive for half a year
If the hardware is good, it might sell, but that's not the case at the moment, so it's sad that it says "I'll wait for the PC version."

The PS5 side also doesn't think "We can do it quickly!", and the later PC version has already undergone price revisions and system adjustments.I think about

—MMM (@rnrnm3) November 8, 2022

It's a PS5 exclusive.
→Is it stupid even though the main body is not popular?
It's a PS5 timed exclusive.
→ If it's half a year, I'll wait for the PC.
→ Not making it a complete monopoly or just lowering the willingness to buy.

then what should i do

— Club Scratchmen Apoo (@CLUB_Mary_jpg) November 8, 2022

FF16-kun is a PS5 monopoly for half a year!As soon as the information came out, most of the followers said, "Then I'll wait half a year until the PC version comes out."

— 💧 scourer 💧 (@my8jp) November 8, 2022

Well, I think I'm just trying to say that (If FF16 is a PS5 exclusive, I'll wait for the PC version. Looking at the specs of the person who declared it, there was a person with a GTX1660)

— Dekunobo (@T_decoy) November 8, 2022

Instead of making FF16 exclusive to the PS5, I think it would be better if everyone who bought FF16 but didn't own a PS5 had a PS5 made to order.

— Ririka (@dowa_ririka) November 8, 2022

Also, about the PS5 exclusive, someone who already owns a PS5 tweeted, "People who say they can't buy it yet are just using that as an excuse."
"I couldn't get it when I really wanted it, so I remember that time and think I don't need it again."
That's what it means. I just didn't need it because it got cold.

— 🍀 Sumi (@krs0918) November 8, 2022

What's PS5 exclusive?I went to see it, but the main unit is in an explosive state, so I'm not excited.

— Sasakasi (@sasakasi) November 8, 2022

With FF16's PS5 exclusivity period of only half a year, it has become clear that there is no prospect of a stable supply of PS5 after next year, but Sony is already serious about resale measures and supply. Isn't this damaged? Seriously, software makers are getting farther and farther away.

— Osura @ Hanshin Fanbook Stakes R2 (@N_othra) November 8, 2022

However, even though it has a time limit of 16 months, it is no longer exclusive to PS5, so it has been clearly stated that PS5 has not spread much and there is no prospect of it spreading.Doesn't that mean that if you appealed to the business that there was nothing wrong with the monopoly, you compromised?

— Tara (@tanohito) November 7, 2022

"Six months ps5 exclusive", rather
A nuance like "It's dangerous if you don't say that it will be released other than ps5"

— Diving (@sensuiG) November 8, 2022

If FF16 is exclusive to PS5, why not wait six months? You're getting stronger! Is that okay? Anyway, after half a year, Square game will buy a wagon-bound game for around 2000 yen at full price on steam? The only bad thing about steam is that no matter how bad a game it is, it doesn't depreciate easily.

— Admiral Bullet Sound (@admiral_yasu) November 8, 2022

Most of the people who are making a fuss about FF16 monopoly on PS5 are complaining about not having a PS5.

SONY's countermeasures and resellers in this situation are the worst, but I have doubts about those who still can't buy them.

Are you gathering information for your own purchase?
I don't act like a noisy person.
There are plenty of opportunities to buy until the release of FF16.

— tenho-k (@tenho_k) November 8, 2022

Also, are the outfields making noise with the PS5 exclusive?

— Marvel (@talesofmarvel) November 8, 2022
Square Enix really wanted to make it a PS5 exclusive too…
In the first place, it was downgraded from a one-year monopoly to a six-month monopoly, so if Sony really wanted to buy a PS5, they should have kept it even if it cost extra money. If it's about half a year, then I'll have to wait… There are so many stupid games out this year…
It's possible that the full version with all the additional content will be released in half a year.
"Then, should I wait half a year?"
It turned out that if it was played on a PS4 or a low-performance PC, it would lose its reputation.
I don't think I want to release it on PS4 too much
Rather, if I wait half a year, other interesting games will come out and I won't even buy FF
PS5 that won't sell unless it's an exclusive title
Rather, it's better to hate SONY for paying money to make it an exclusive title.
More to the point, if Square Enix feels like it, they can release FF16 Cloud Edition for Switch or smartphones…
In fact, I guess Square Enix has given up on PS5.
It has nothing to do with resellers.Production just can't keep up
Wrong. The era of dedicated game consoles is over. The PC game superior race won.
no really
I thought I'd have to wait over a year, so I wanted to get a PS5 somehow, but I can wait about half a year until the PC version comes out.
Time to give up buying PS5
---
You guys are silly! Just wait half a year and buy the PC version!
If you have that much time, you can buy a PS5 if you apply hard! Get a PS5 more desperately!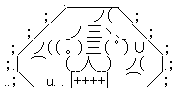 Don't be silly, yeah, you're making fun of the PS5! If you want to play FF16, what is PS5?
While you guys are waiting for half a year, I'll play the best FF16 on PS5!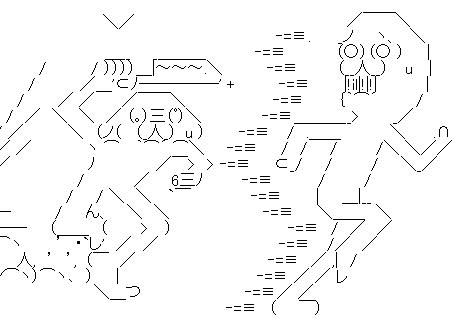 PlayStation 5 (CFI-1200A01)

Release date: 2022-09-15
Manufacturer: Sony Interactive Entertainment
60478
Category: Video games
Sales Rank: 4
See details at
Crisis Core -Final Fantasy VII- Reunion -PS4

Release date: 2022-12-13
Manufacturer: Square Enix
5573
Category: Video games
Sales Rank: 86
See details at