■ From Twitter

Although he has no experience of being withdrawn, he has experienced depression, and he temporarily recovered from the original folk remedy of continuing to watch Kirara anime, but he was furious when he boasted about it to Menkuri's teacher.

— Oyama (@Solzhe_shimarin) November 30, 2022

Specifically, I kept watching anime for 48 hours straight.

— Oyama (@Solzhe_shimarin) November 30, 2022

It's because I tried all the treatments and stopped contacting her, and when I thought she appeared after a long time, she said, "I was watching Kirara anime"…

— Oyama (@Solzhe_shimarin) November 30, 2022

i think it's funny

— Oyama (@Solzhe_shimarin) November 30, 2022

I remembered that I cured my depression 20 years ago on a program called How about Wednesday. Recently, I'm depressed again, so I'm going to watch it. The Shikoku 88 Temple series is recommended for treatment. When I see young Yo Oizumi, who is treated worse than me, I think I can do my best.
Thank you very much. I was passing by.

— Ringo @ 2.5y (@urarakaututu) December 1, 2022
When I was suffering from depression, I went to see the movie Puella Magi Madoka Magica, and I have a criminal record that made my symptoms worse.
I wasn't depressed when I was watching the TV broadcast version, but I couldn't cope with the drastic change in the work environment that happened after the broadcast ended, and I developed depression.
I also managed to leave the hospital by continuing to watch Tokai on air.
There are people who were diagnosed with depression due to working at a game company and quit their jobs, but after watching NEW GAME!!
By the way, it seems that the story before the master became (´ー`*) unun.

I cured it with HUNTER×HUNTER.
When you're really depressed and heavy, you can't remember the story in the first place, and you can't laugh at funny scenes (emotions don't move), so you can get even more depressed…
One of the things that made me realize my recovery was "I just finished watching a movie that was over two hours long."
I know this, during the hardest times, I used to play cheering on the radio all the time
I fixed it in exactly the same way.
---
There are quite a few people who cure their depression with anime.
Is it really effective wwwwww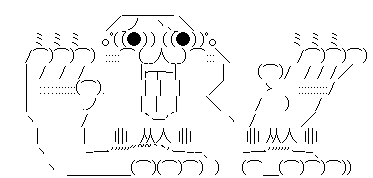 Well, a long time ago, I've seen people buy dozens of the same volume, saying that when they wanted to die at work somewhere, they bought a moe manga and read it repeatedly before going to bed.
Will moe really save the world?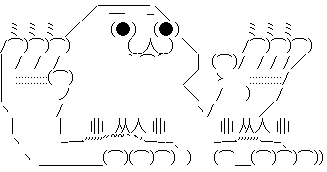 This is probably because I kept doing what I liked = it worked for my depression
Everyone will be mentally exhausted if they continue to do only unpleasant things, so take a break!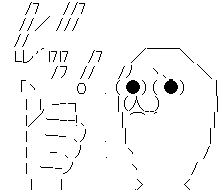 Bocchi the Rock! 1 (complete production limited edition) [Blu-ray]

Release date: 2022-12-28
Manufacturer: Aniplex
5935
Category: DVD
Sales Rank: 104
See details at
Bocchi the Rock! 2 (complete production limited edition) [Blu-ray]

Release date: 2023-01-25
Manufacturer: Aniplex
5935
Category: DVD
Sales Rank: 247
See details at
Bocchi the Rock! 6 (complete production limited edition) [Blu-ray]

Release date: 2023-05-24
Manufacturer: Aniplex
5935
Category: DVD
Sales Rank: 390
See details at