■ Related articles
Illustration generation AI has achieved transcendental evolution, making it easy to draw really cute anime pictures and secondary creations! → However, an outrageous fact turns out to be controversial.
If I hit a domestic illustration AI, I'm sure I'll be beaten by a foreign AI, but what do I do with this?
from twitter

Since we are training on Danbooru, it also learns character names and their visuals. You can prompt for "masterpiece portrait of smiling rem, re zero, caustics, textile shading, high resolution illustration" and get this: pic.twitter.com/2wqDmAxCJa

— NovelAI (@novelaiofficial) September 25, 2022

illustration siteLearned with "Danbooru"So I remember the character names and visuals

↓

we are training on Danbooru
Isn't it a super famous unauthorized reprint site!
Do not use this service!#NovelAIDiffusion #Novel AI pic.twitter.com/n8NZM4SYHv

— Joint presided over by Nyonpa @ Dirty Little Elf (@ elf_248) October 3, 2022

The reason why the quality is so high is because it's sourced from a website called Danbooru, which is reprinted without permission from pixiv or Twitter.

If you search for it, a lot of people have been reprinted, haven't they? 🤔#NovelAIDiffusion #Novel AI #Danbooru https://t.co/DGq61woZC4

— Saltpeter 🔞 or glass (@saltpeter_art) October 3, 2022
↓And…
From Danbooru official website

Please send an email to [email protected] to request image removal.
We would appreciate it if you could attach the Danbooru URL of the picture in question and proof that you own the image.
by the way,I would like to offer some advice to artists who are worried about NovelAI, which has become a hot topic recently.

For starters,We are not affiliated with NovelAI and we do not endorse or condone what they are doing.I would like to clarify.
For artists who do not want NovelAI to use their drawings, the most efficient way is to contact NovelAI directly, delete their drawings from the company's learning data, and create AI art. It is a request to exclude your name or pseudonym from the "prompt" (instructive text) that the user enters.
At the momentNovelAI's learning data is already complete,Due to the structure of the AI ​​model,Even if you delete a picture from Danbooru, the information learned from that picture will not automatically disappear from NovelAI's hands.So please be careful.

Even if the picture has never been uploaded to Danbooru,There is a high possibility that it will be collected by NovelAI etc. at the time it is posted on Pixiv or TwitterYou can think.
In other words, I would appreciate it if you could think that the pictures that NovelAI can collect from Danbooru can also be collected from Pixiv and Twitter.
In the first place, most AI art generation services such as NovelAI create their own AI models based on Stable Diffusion, the software provided by Stability.ai.
Stable Diffusion itself was completed by collecting 5 billion pictures as learning data from various places on the Internet.is.
That means not only Twitter, Pixiv, ArtStation, DeviantArt, and other sites that artists often use, but also Reddit, Pinterest, Facebook, Google image search, and countless other sites.
If it is a picture taken in Stable Diffusion,Even if you delete it from Danbooru now, the effect is thinIt seems.

In other words, what I would like artists to understand is that the AI ​​model of the AI ​​art generation service is learning not only from Danbooru, but from the entire Internet.
As long as the pictures are open to the public somewhere on the Internet, there is always the danger that they will be taken up as learning data.

There is no way to prevent it other than contacting the developer of the AI ​​model.

Read full text below
Don't give up on the roundabout way
Feeling painter seems to be angry
kind and amazing
You're such a gentleman
AI developers were more arrogant
If you want to hit me, hit me there
In other words, if you don't want to be learned, don't post your pictures on the internet.
It's a simple old conclusion.
Don't put it up if you don't want to be ripped off
Well, it would be the best if there was a mechanism to provide this and return the generated money
Adopted for a picture of Doko Doko's Soshage!from
Adopted by Doko Doko AI provider!like to become
That's why NFT is w
---
If you don't put the picture on the internet, people won't see it.
If you put it on, it will be used for learning
From the perspective of painters, it must be hell!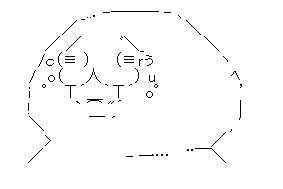 One chance in the era of NFT?… no, no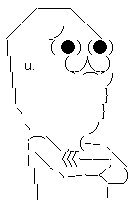 Chainsaw Man 12 (Jump Comics DIGITAL)

Release date: 2022-10-04
Manufacturer:
460
Category: Digital Ebook Purchases
Sales rank:
See details at
Ruri Dragon 1 (Jump Comics Digital)

Release date: 2022-10-04
Manufacturer:
460
Category: Digital Ebook Purchases
Sales rank:
See details at