Bethesda announced the day of the course for updates and additions of Fallout 76 during this year 2022.
2022 will have four status updates in total, every three months. The former will herald "this spring" with a variety of news, including the new Invaders From Beyond event. The American society describes it with the text "saving Appalachia from an invasion from another world", with "public events, random encounters, a new regional public event and much more".
This is all part of Fallout 76 Season 8, which will come with a new Fallout Worlds update and is called A Better Life Underground. It should be made public at the end of March, at the end of the current season (Zorbo's Revenge).
Season 9, which still has no name, will feature "multiple public events" intended to test the armor, weapons and "firmness" of the players, with arenas in which we will face robots. It will also add a progress chart for Fallout 1st and will be available this summer.
In the fall, it will be the turn of Season 10, which will include new rewards and the introduction of expedition missions. The first will take us to "a legal place known as The Pitt", beyond the borders of Appalachia. Fallout fans, of course, already know that The Pitt is post-nuclear Pittsburgh, a scene with new encounters and NPCs we already see in Fallout 3's second DLC.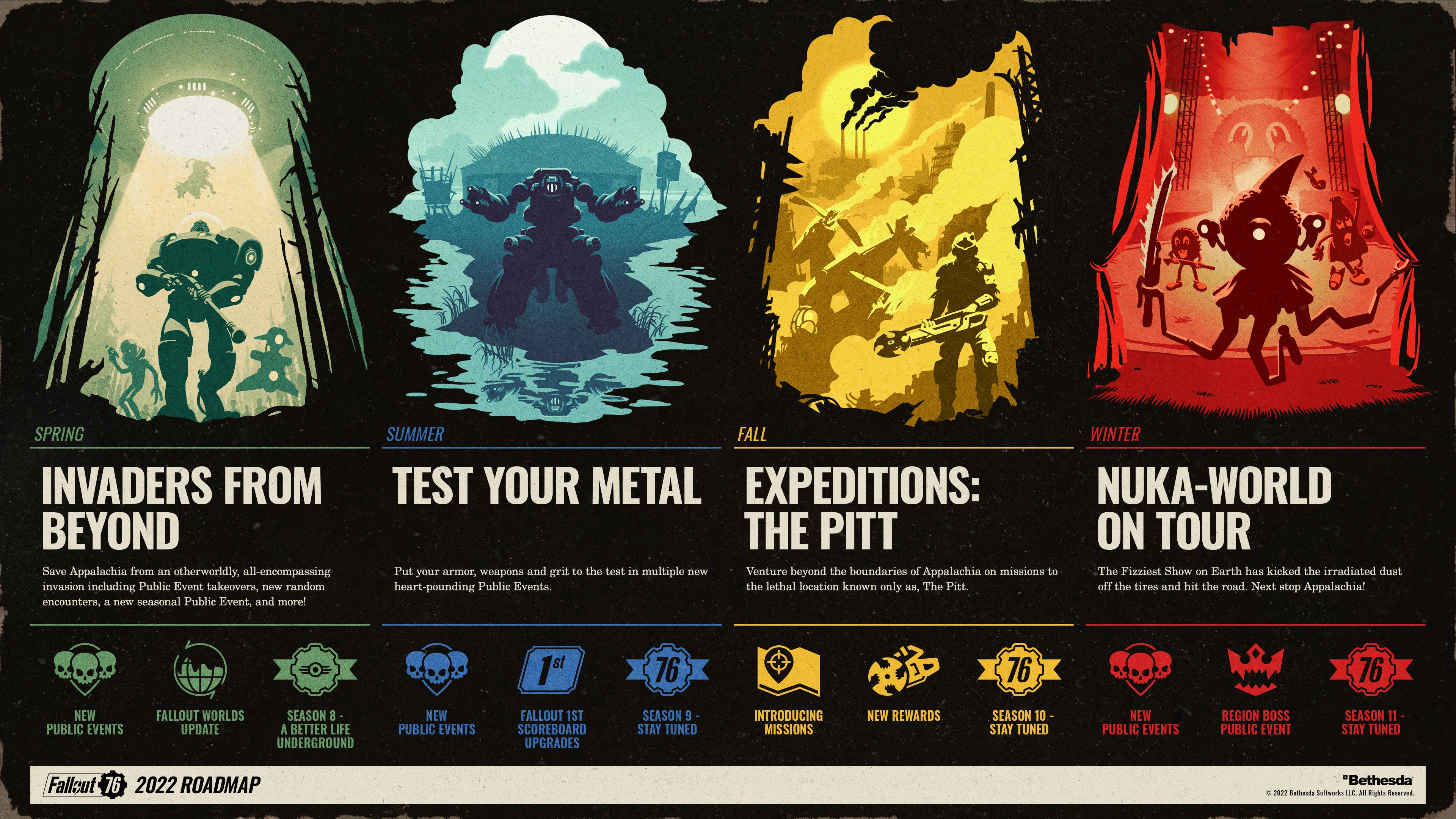 Finally, season 11, titled Nuka-World on Tour, will arrive in the future. We will be able to participate in new public events and meet a new regional leader. "The most effective show in the world is taking to the streets. Next stop, Appalachia," Bethesda said.
Fallout 76 was released in October 2018 for PlayStation 4, Xbox One, and PC. It is now available, in addition, in the Xbox Game Pass catalog.