■ From Twitter

【event】
After the maintenance on 11/24 (Thursday),
"Azur Lane x Atelier Ryza 2 / Atelier Ryza 3" collaboration event will be held!

The event will be held until 12/8 (Thursday) maintenance!

Get collaboration characters with limited-time construction and event rewards!#azulene#Ryza 2#Ryza 3 pic.twitter.com/4rkuyyZcgc

— Azur Lane Official (@azurlane_staff) November 18, 2022









↓ New character






↓ New character announcement part

What's going on with Ryza 3's new character being pre-implemented in Azulene?
Azulene event → next week
Ryza 3 release date → February next year
yeah? ? ? ?
It's not "Ryza 3's new character"
Azulene live broadcast that presents a long voice of a new character that has only one word in the PV of Ryza 3, what is it?
Why did you take the voice at the collaboration destination w
Did you even make an anime PV?
this is new marketing
Mafia Kajita "I won't do decent marketing"
that's right
Ryza's producer even sent out a video message
It's too serious to make a compounding system for collaboration
---
You can get a new Ryza 3 character 3 months before its release and even get married.
Yes, if it's Azulene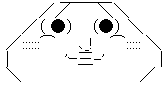 Moreover, it is not a gacha, but a free woman who can receive it as an event reward.
Gust-chan is also excited, I'm surprised…


[PS5]Ryza's Atelier 3 ~The End Alchemist and the Secret Key~

Release date: 2023-02-22
Manufacturer: Koei Tecmo Games
7018
Category: Video Games
Sales Rank: 835
See details at
[PS4]Atelier Ryza 3 ~The End Alchemist and the Secret Key~

Release date: 2023-02-22
Manufacturer: Koei Tecmo Games
7042
Category: Video Games
Sales Rank: 1075
See details at
[Switch]Atelier Ryza 3 ~The End Alchemist and the Secret Key~

Release date: 2023-02-22
Manufacturer: Koei Tecmo Games
7385
Category: Video Games
Sales Rank: 1150
See details at