■Past articles…
Illustration generation AI has achieved transcendental evolution, making it easy to draw really cute anime pictures and secondary creations! → However, an outrageous fact turns out to be controversial.
■ From Twitter


If you look closely at the simple CG collection of a new circle that has been recently registered on the DL site, you can see some clearly strange things, such as the arms disappearing in the middle… I have to be careful when buying…

— It was in the morning calm @ new succubus book. (@Victim_Girls) October 6, 2022

I heard that there are a lot of AI material shops on DLsite, but I've been looking at it for a while. D8T77pSPTn https://t.co/B4kNfpEgKl https://t.co/Dv0wWXggm6 https://t.co/2VIChxgBBn https://t.co/dMSr5rkwTZ

— Sunoho (@sunoho) October 6, 2022

It seems that a person who sells only AI-made pictures has begun to appear on the DLSite sales page
I personally think it would be nice to add some text, but it's better to take a good look at the sample
There are various strange parts such as the picture is not stable

From now on, a new era will begin in which we can only trust long-established stores that have been selling doujinshi for a long time… pic.twitter.com/I8omxXSEdG

— Sameneko (@same_neko_555) October 6, 2022

DLsite's new work, it seems that there are quite a few works that seem to have been output with a drawing AI. be

— I love humans (@hito_horobe) October 6, 2022

I confirmed that DLsite sells CG collections for adults created with AI.

Certainly, if you can mass-produce this much in a short period of time, it is understandable that you will be deprived of your job as a painter.
A matter of time to squeeze share.

It's actually selling well, so if an AI-powered work wins the top spot in the sales ranking, it might change the way you think about it.

— Ayane Zakuro @ Company Livestock and JK and Visual Kei (@zakuro0508) October 6, 2022

dlsite, it's dangerous to have a guy selling AI-generated secondary creation illustrations as CG collections right away, and the management of dlsite that passes such things is also dangerous.@DLsite

— Kuro (@shift217) October 6, 2022

Already trying to make money using AI art on DLsite

— Yukitake (@yukke_wotagei) October 6, 2022

Pictures generated by AI on DLsite are starting to sell

The value of illustrations is likely to drop steadily unless the law is fully developed…

— Gashu (@Gersh_koha) October 6, 2022

I tried to swear that selling AI pictures that anyone can output at a price would be like making people eat retort curry, but this is a bad analogy. There are shops that do it normally. Or is that the case? Is it a fee for ordering instead of AI tone deaf who can't order from AI? DLsite-kun countermeasures

— Isuki Sakurada 🌸 (@sakurada_isuki) October 6, 2022

If DLsite doesn't set rules for AI-made illustrations as soon as possible, it will become a fucking market where users have to dig around.

— urfwa (@urfwa) October 6, 2022

You might think I have a bad personality, but when I see AI illustrations lined up on dlsite and pixiv, I don't want them to be treated in the same way.

— Sashimi 🐟 (@sashimichi) October 6, 2022

If you describe it as "In 2022, AI mimicking humans on the Internet will begin to mix with humans and cause damage", it's a situation with a sense of cyberpunk, but I just add that it's a story with AI drawings on dlsite and FANZA. Why do you suddenly become sad

— Taro Hirano Man 30th (Rubber) (@ nva36222) October 6, 2022

It's not confirmed that AI paintings are sold on DLsite, but if you're selling a collection of generated illustrations, seriously stop it
You can't pay the same amount for a handwritten work and a work randomly generated on a computer.

— para (@par_opns) October 6, 2022

When I search on DLsite, I see a lot of voices asking the platform to take some kind of countermeasure against AI-output CG collections, so I'm wondering what it is. It's not like it's being posted in large numbers as a DoS offense, and I have to say that… well… there are already a lot of illustrations that aren't very good even if they're drawn by humans…

— Doi V / vivid (@vivit_jc) October 6, 2022

Looking at the rules on the AI ​​site side, it seems that the generated illustrations are the responsibility of the creator, so the ones on DLsite now are stuck.

— Bull Road (@rrmatt5525) October 6, 2022

I could have expected the AI ​​image CG collection to be sold on DLsite, etc., but I had completely forgotten about it. Or rather, from the beginning, I didn't think about "selling assorted products without editing and without dialogue". I think the quality is too low for an erotic CG collection, but it looks good, so dozens of people will buy it.

— Abubu @ Healthy (@abubu_newnanka) October 6, 2022

I don't care about copyright and so on because it is a matter of individual parties and sales items. As for maintaining the quality of DLsite's sales, it doesn't really matter if it's an AI because the sales site is the one that lets you sell even graffiti assortments in the first place.

— Abubu @ Healthy (@abubu_newnanka) October 6, 2022

However, even though it hasn't been a month since I saw a tweet like "AI can't output hentai, so the only way for painters to survive is to draw hentai", it's been a while. Dirty little schoolgirl CG collections that seem to be practical are lined up on DLsite, so isn't the speed of the world a bit too fast?

— Aqua Minazuki (@aquaneko) October 6, 2022

It seems that some guys are making money by selling AI-generated erotic images on DLsite, but after the collapse of civilization, things like "I want to eat natural steak instead of synthetic meat like this…" are happening in the erotic image industry I don't think it will happen in…

— Exposure (@sarasiru) October 6, 2022
This is… the beginning of the end
But AI is constantly evolving…it will overtake humans in no time…the day when artists will really be exterminated is coming.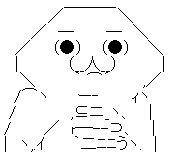 Even if the sales of this DLsite are regulated, the fact that "AI paintings are in demand and sell" will not change.
Eventually AI paintings will erode in another place… It's a really scary evolution…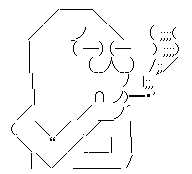 When "StableDiffusion" becomes open sourceA nasty revolution is about to happenthere was someone who said
It really turned out that way… Maybe we're right next to the Singularity right now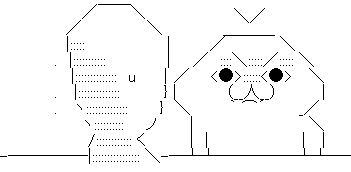 1 day out recording Hanchou (14) (Young Magazine Comics)

Release date: 2022-10-06
Manufacturer:
726
Category: Digital Ebook Purchases
Sales rank:
See details at
Chainsaw Man 12 (Jump Comics DIGITAL)

Release date: 2022-10-04
Manufacturer:
460
Category: Digital Ebook Purchases
Sales rank:
See details at