Behavior Interactive has announced an official Dead by Daylight board game.
Developed in collaboration with Level 99 Games, creators of tabletop games like BlazBlue Exceed, Bullet or Sakura Arms, what is still known as Project Crow will adapt to the board format of the popular multiplayer terror game.
The Kickstarter campaign for its funding will begin on March 29, with a launch in time for Halloween.
As in the video game, between two and four players will take on the role of supervisors, working together to set up generators and avoid being held hostage by the Assassin, who will be controlled by another player.
There will be two different versions. The standard, $49.99, includes six assassins, seven overseers, and two maps. The collector's item, for its part, will cost $99.99 and includes seventeen assassins, seventeen overseers and four cards.
All of these characters will be taken straight from the game, until the All-Kill DLC releases in March of last year. All are depicted with numbers that mimic the original appearance.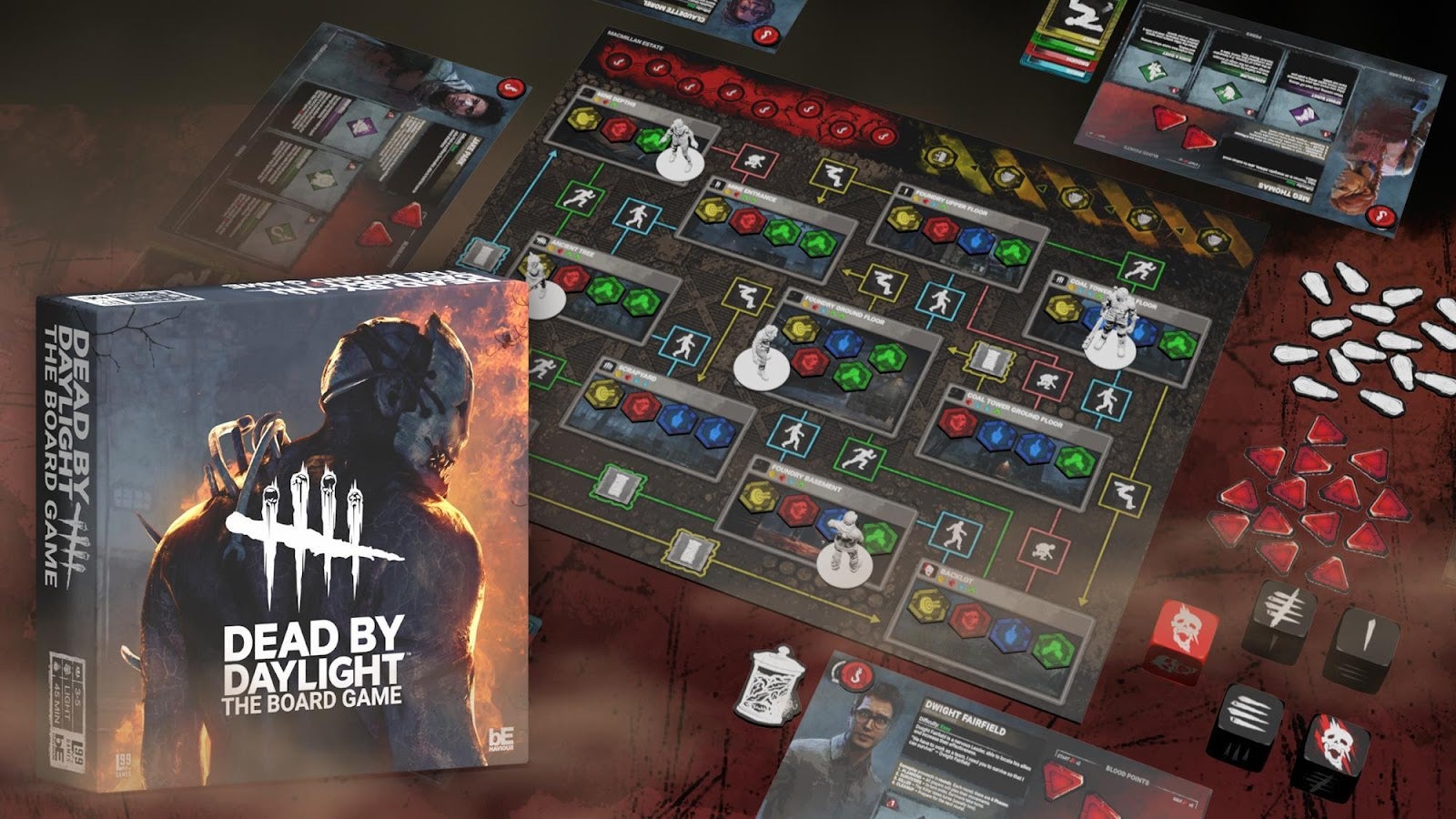 D. Brad Talton Jr., the designer of the board game, explained that "As fans of the original video game, we've worked hard to capture the tension between the Overseers and the assassin at every turn. The moment you you engage with your movement and you have to catch your breath while Asesino plays his game…to me, that's the essence of Dead by Daylight".
Mathieu Côté, director of Dead by Daylight, adds that "Level 99 managed to perfectly adapt the Dead by Daylight experience to a board game: the asymmetrical jugability of assassins against overseers, unexpected surprises, game buttons, everything is here. And with all the original characters and all the perks, there's a lot to discover here."