■ Past articles
The new Gundam Overwatch FPS "Gundam Evolution" will be officially launched on PC on September 22nd! !Home version scheduled for December 1st
from youtube

Popular broadcaster Junichi Kato plays the popular new free FPS "Gundam Evolution"
↓
Although he was enthusiastic, a certain analysis that he told about the viewer's comment became a hot topic

*It's just a joke in the stream

Audience"As far as Gundam is concerned, you're good at standing around."

Junichi Kato"Isn't it nice lol Are you making fun of Gundam lol By the way, I'm making fun of Gundam lol

I affirm This game is not popular. This game is the most fun of all FPS, but I'm confident it will never catch on.
Shall I tell you why?Because it's Gundam."

"The reason is because only uncles do it. Even though there is no character so familiar.
Girls' hatred of Gundam… Look at this character (Guntank), can this character (girls) love it?That's what I'm talking about. "
The persuasive power of Gundam is amazing
It's not popular because it's Gundam.
strange to say
90% male game
Can you love this character?
Because it's Gundam, it won't be popular, but because it's Gundam, it won't go out of fashion
There's no doubt that it won't be popular because it's Gundam.
Considering the Gundam games so far, there is enough population to play only with Gundam fans.
I don't love Guntank, but it's pretty fun
Gundam games have brand power, so they won't grow explosively, but they can be played stably for a long time.
I really like Gundam, and I don't think it will be popular.
I want more aircraft than competitiveness and entertainment
I don't think it will explode (to the extent that you can feel it) if there is no winter season.
But it doesn't matter if it's popular or not, it's fun to watch because they're playing the game purely happily
I want this game to continue, but development related to skins, which is the main earner, seems to be insanely difficult
If you don't make a good one, the default original skin will be better.
It looks like it could be pretty casual
it's funny to see
I have a good feeling about overwatch
If you're serious about it, you'd better go with Overwatch…
After all, Apex's survival condition is abnormal
Popular streamers are all going to do it, but when a new game comes out, everyone will go there, so maybe Gan Evo will go down gradually after the first move.
Ganota doesn't like games, he likes Gundam.
can you loveI didn't even make a grunting sound when I was told
Guntank is cute!
---
Because it's Gundam, it's awesome www
It's interesting, but I can't see a future where it will become popular with female users.
After all, since it is a Gundam, will it become a game for uncles?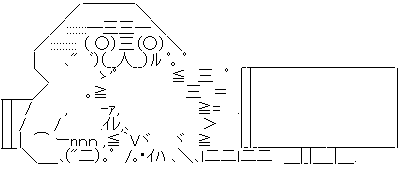 Guntank can't beat Tracer and DVA in terms of cuteness…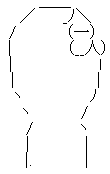 SD Gundam Battle Alliance -Switch

Release date: 2022-08-25
Manufacturer: Bandai Namco Entertainment
6780
Category: Video Games
Sales Rank: 390
See details at
[PS4]Mobile Suit Gundam EXTREME VS. Maxi Boost ON

Release date: 2020-07-30
Manufacturer: Bandai Namco Entertainment
6209
Category: Video Games
Sales Rank: 3382
See details at