from twitter

【news】
The much-talked-about new AMD RYZEN 7000 series is finally on sale! Other details will be announced on Twitter, so don't miss it! pic.twitter.com/hK1cNXl2l0

— Computer studio Akihabara BUYMORE store (@PCDIYFreeT) September 27, 2022

In Japan, sales began all at once on September 30, three days behind the global version.

\✨The sale has finally started✨/
AMD RYZEN7000 series CPUs
Sales start from 19:00! ️

We have all CPUs in stock at AKIBA Pasodeji-kan. We are open until 20:00, so please stop by☆ pic.twitter.com/7n3laaMgmc

— Sofmap AKIBA PC/Digital Hall (@sofmap_Gaming) September 30, 2022

However, due to the usual "ask tax" and the weak yen, the price is crazy…

Ryzen9 7950X: 117,800 yen (tax included)

Ryzen9 7900X: 92,500 yen (tax included)

Ryzen7 7700X: 66,800 yen (tax included)

Ryzen5 7600X: 49,900 yen (tax included)

Further…↓

Motherboards can get ridiculously expensive…
The cheapest one is 50,000 yen ← Same price as the 7600X released this time

(There are various reasons for the increase, but
DDR4→DDR5 PCIe4.0→PCIe5.0 etc.
It seems that it is largely due to the overlap of many adoptions of next-generation standards.)

And…↓

Some shops are in an unusual situation where discount campaigns are held from the first day

[Past Ryzen release date]
Zen2: It was a very long line
Zen3: I lined up relatively, but I could buy it normally
Zen 4: Sukkasuka numbered ticket surplus level

Even at the lowest rank, it seems useless if it exceeds 100,000. If the CPU, RAM, and MB set do not fit in a little over 50,000, I feel a harsh atmosphere.

— Homeowner (@chimolog7) September 30, 2022

Line up even in the rain when zen2 goes on sale
Mr. KTU, who is famous in the self-made area, also said, "The X670 motherboard is really expensive, so people who self-identify as enthusiasts should buy it."
Price reduction sales from the first day really make me laugh
I decided to wait until the next generation of intel came out.
The local area (Osu) doesn't even distribute numbered tickets.
The price of the old model has been raised tremendously for the regular product, so why did this happen…
KTU will also have surplus or run out anyway
I told you many times to wait another month for the B650 lol
It's just that the prices of all the products that were sold at special prices through Ask were raised.
AMD's CPU stands out, but the price of Grabo, which was dumped at the closing price, has also risen
After Zen3 slip-in users who could buy it in the partition before the direct hit of the yen depreciation, the flow of total defeat
If Intel also wipes out the domestic inventory, it will be inevitable to raise the price of the motherboard
Introducing the 65,000 yen board saying, "This is cheap and will be popular," is laughable.
Pay attention to the cheapest class price "around 50,000 yen"
I'm crying
grass at amd civil funeral
don't miss the chance
I bought it when I wanted it
I'm not thrilled this time
We just went back to 30 years ago when you could only buy advanced PCs.
---
Seriously, "now is a bad time"…
Everything is getting too expensive…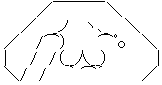 The combination of various factors has resulted in a price that is unthinkable these days.
NVIDIA's 4000 series is also very expensive, and self-made has become a hobby for people who can afford it.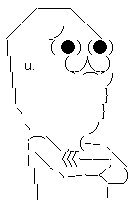 Licorice Recoil 1 (Limited Edition) [Blu-ray]

Release date: 2022-09-21
Manufacturer: Aniplex
6783
Category: DVD
Sales Rank: 13
See details at
Chainsaw Man 12 (Jump Comics DIGITAL)

Release date: 2022-10-04
Manufacturer:
460
Category: Digital Ebook Purchases
Sales rank:
See details at