■ Related articles
"We have released a service where AI generates illustrations by learning the characteristics of the artist's illustrations!"Go up in flames…
Game Industry Reporter "While Japan is pushing illustration AI, China will develop its technology, and it seems like 'why did Japan lag behind?' Illustration AI is probably an unstoppable technology."
Representative of mimic, an AI illustration service that was in flames due to concerns about misuse, "Please! Stop slandering the illustrators who cooperated!"
■ From Twitter

[Response and response to feedback on the mimic beta version, and future plans]
We have received a lot of opinions on the release of the mimic beta version.
We will explain our response and response to your comments, as well as future plans. Thank you for reading. pic.twitter.com/J5TB1NPyda— mimic (@illustmimic) August 30, 2022





・In the mimic beta version, the mechanism to prevent "unauthorized use" was inadequate, so all functions were stopped.

・Delete the illustration maker (AI) that has already been created and the illustration maker (AI) that is being created.Delete all images

・Release the official version if the issues related to unauthorized use can be improved

・The intellectual property rights of the illustrations generated by the illustration maker (AI) belong to the creator of the illustration or the right holder of the illustration.
Ah
this is terrible
It's a great service and it doesn't need to be closed…

Reiwa Luddite movement succeeds
I didn't want you to smash such an innovative technology…
To be honest, I think it was a shame that I released it for free.
I think you can filter a lot of bad people just by taking a little money.
I guess they wanted to collect data widely, but I think that turned out to be their enemy.

I can only see the future where overseas forces take a lot while I'm confused by fire measures in Japan w

yeah i took it off…
AI illustration generation is a money box technology that will surely be used commercially in large quantities all over the world, so I want Japanese companies to win hegemony no matter what…
Considering the current situation, it is early to decide to close once. It also briefly describes how to deal with problems and future prospects. I would like to pursue technology that develops while considering human weaknesses.
It feels great to be treated so seriously.
I hope that the concerns will be improved, and the service will be better and come back, and I hope that the day will be accepted by everyone.
---
Ah, so it turned out like this-I hope it doesn't become something different in the official version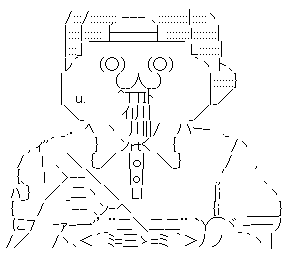 It looks like it's going to be covered in lawsuits, but I wonder if it's really okay…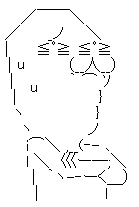 SPY×FAMILY 10 (Jump Comics)

Release date: 2022-10-04
Manufacturer:
528
Category: Books
Sales rank:
See details at
Splatoon 3 -Switch

Release date: 2022-09-09
Manufacturer: Nintendo
5673
Category: Video games
Sales Rank: 1
See details at