■ From Twitter

This year's take-home income
Price after deduction of withholding tax

After paying the consumption tax, resident tax, pension, and national health insurance, the only thing left is my net income.
dream job

January 1320000
February 180000
March 170000
April 550000
May 180000
June 2500000
July 1250000
August 290000
September 250000
October 1900000
November 180000
December 2100000
Approx. 10.87 million yen

— Tsurezuregusa @ Narou Book writer's back dirt, strongest Denden Gachi play (@ZORXEtqqLV0ByxW) November 20, 2022

look at this,
"You're making enough money!"
"You have a dream!"
There are people who say

My works
・Over 1 million copies of the series
・Animation planning in progress

Are you a writer of

In other words, he is in the top 5% (?) of all novelists, so to speak.
But this much…
You don't have a dream, do you? https://t.co/NnN6YFdSuC

— Tsurezuregusa @ Narou Book writer's back dirt, strongest Denden Gachi play (@ZORXEtqqLV0ByxW) November 21, 2022

By the way, how many people misunderstand that the total sales of 1 million copies in the series alone is 10 million a year?
How many people misunderstand that 10 million is only for works that are in the process of being animated?

It's wrong?
5 million for 1 million copies, 5 million for works that are in the process of being animated, and the rest is about 800,000, right? (narrative trick)

— Tsurezuregusa @ Narou Book writer's back dirt, strongest Denden Gachi play (@ZORXEtqqLV0ByxW) November 23, 2022
Does a novelist who sells that much only make an annual income of around 10 million…
Novelists have absolutely no guarantee that they will continue to earn that annual income in the future…
In a way, it's an unstable profession like a member of parliament w
Even if you say that…
too amazing to see from below
If I knew how much a sole proprietor earning 10 million a year pays national health insurance and resident tax every month, it wouldn't be a dream at all……
I think being able to eat what you like is worth it as a dream, but…
Moreover, life does not end in one year, so in order to live as a full-time writer, even if it is a percentage of this income, it is necessary to maintain it for ten or twenty years.
It's not that I don't have dreams, it's just that I'm worthless
I can't help it because I'm a mass-produced type of novelist
It sure is dangerous,,,,
The month that you can't get even if you're planning to make a million copies of the anime is at the level of a part-time job…
That's why everyone writes light novels as a side job
---
To be honest, from the bottom of my heart, I'm so jealous that I'm at a level where I can work hard on what I like and make it into an anime.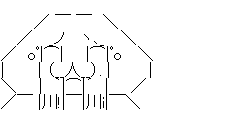 >The top 5% (?) of all novelists, so to speak, director-class light novel writer
The percentage of annual income of 10 million or more in Japan is about 5%, so it's almost there… but I'm worried that there will be fluctuations every month.
It'll become even more popular after it's made into an anime, and I'm sure there'll be a merchandise release, so I'm sure you'll get more out of it.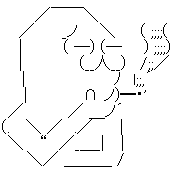 Blue Period (13) (Afternoon Comics)

Release date: 2022-11-22
Manufacturer:
Price: 748
Category: Digital Ebook Purchases
Sales rank:
See details at
That Time I Got Reincarnated as a Slime (22) (Sirius KC)

Release date: 2022-12-08
Manufacturer:
Price: 748
Category: Books
Sales rank:
See details at
Chikawa Something small and cute (5) Special edition with a letter book that you can write and play (Premium KC)

Release date: 2023-01-23
Manufacturer:
Price: 2530
Category: Books
Sales rank:
See details at