■ Related articles
The Twitter account of the manga "Chainsaw Man" author Tatsuki Fujimoto has been frozen! ○○ Contact the regulations wwwwww
from twitter

My name is Tatsuki Fujimoto. I will be working here temporarily. Thank you!

— Tatsuki Fujimoto (@ashitaka_eva) November 11, 2022

If the Nagayama Koharu account is not revived, I will be live-streaming the anime here. Thank you!

— Tatsuki Fujimoto (@ashitaka_eva) November 11, 2022

I really am Tatsuki Fujimoto! Believe please! Thank you!

— Tatsuki Fujimoto (@ashitaka_eva) November 11, 2022

I don't know if it's proof, but the funniest manga this year was "Welcome Alice"! how is it! ?

— Tatsuki Fujimoto (@ashitaka_eva) November 11, 2022

I don't know if it's proof, but my favorite Ghibli movies are "Princess Mononoke" and "Spirited Away", and my favorite Ghibli documentaries are "Arigatou Lasseter" or "Ponyo Dekiru Till". !

— Tatsuki Fujimoto (@ashitaka_eva) November 11, 2022

I've been bitten by a dog that has both arms!

— Tatsuki Fujimoto (@ashitaka_eva) November 11, 2022

I hope you understand now, thank you very much!

— Tatsuki Fujimoto (@ashitaka_eva) November 11, 2022

The editor in charge picks up and confirms the identity

Tatsuki Fujimoto's new Twitter account is here❗️
⬇️@ashitaka_eva

As proof of his account, he posted a "bottom picture" of Chainsaw Man.

It seems that next week's anime "Chainsaw Man" will be live from this account if possible…!! ️

— Shihei Hayashi (@SHIHEILIN) November 12, 2022

Mr. Lin! My name is Tatsuki Fujimoto! Believe please! It's true!

— Tatsuki Fujimoto (@ashitaka_eva) November 11, 2022

↓

Chainsaw Man's botched information. I hope this proves it…! pic.twitter.com/8vrRry6wQn

— Tatsuki Fujimoto (@ashitaka_eva) November 11, 2022

I'm a Libra!

— Tatsuki Fujimoto (@ashitaka_eva) November 11, 2022
In the midst of all the useless talk, he suddenly comes out with a direct picture of the picture, and then tweets the information that seems to be erased by Libra-sensei.
Mr. Tatsuki, this is completely "Denji-kun who can't believe he's a chainsaw man".
Tatsuki-sensei, even though it's real, it's too shady to say, "I'm Tatsuki Fujimoto! Please believe me!"
I just listed personal episodes.
Real Tatsuki "My favorite movie is ~ (a movie that no one knows about)"
Real Tatsuki "My favorite movies are Princess Mononoke and Spirited Away!"
Koharu Nagayama dies and his older brother Tatsuki fights for it, it's the first episode of Fire Punch.
It's really like Chainsaw Man Part 2
was real
---
Warota
This unique sense is completely Tatsuki-sensei.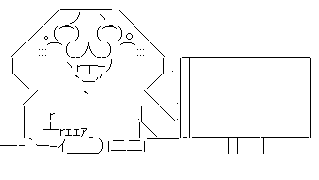 Tatsuki-sensei is someone you don't really know.
You wouldn't believe me if it wasn't for the botched picture and the editor's tweet lol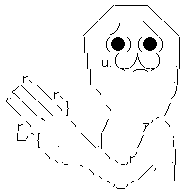 Tokyo Manji Revengers (30) (Weekly Shonen Magazine Comics)

Release date: 2022-11-17
Manufacturer:
495
Category: Digital Ebook Purchases
Sales rank:
See details at
Chainsaw Man 12 (Jump Comics DIGITAL)

Release date: 2022-10-04
Manufacturer:
460
Category: Digital Ebook Purchases
Sales rank:
See details at